A week on Silversea's expedition ship, the Silver Galapagos
When we were invited by Silversea to experience a week on their expedition ship in the Galapagos it didn't take us long to clear our diaries for that week so that we could happily and excitedly accept their offer. We arranged flights to take us to Quito for a two night stop-over there prior to joining the Silver Galapagos for a week sailing around the central and northern islands. To read more on our two day stay in Ecuador please read our review of the JW Marriott in Quito. After a delightful two day stopover in Ecuador we woke early on Saturday morning to make our way back to Quito airport for our flight to the Galapagos islands. Since we were on an earlier flight than our fellow passengers we had a one and a half hour wait at Baltra airport before the other passengers arrived, so we settled ourselves in the wonderful outdoor cafe with a snack and a couple of bottles of local ale to wait for them to arrive.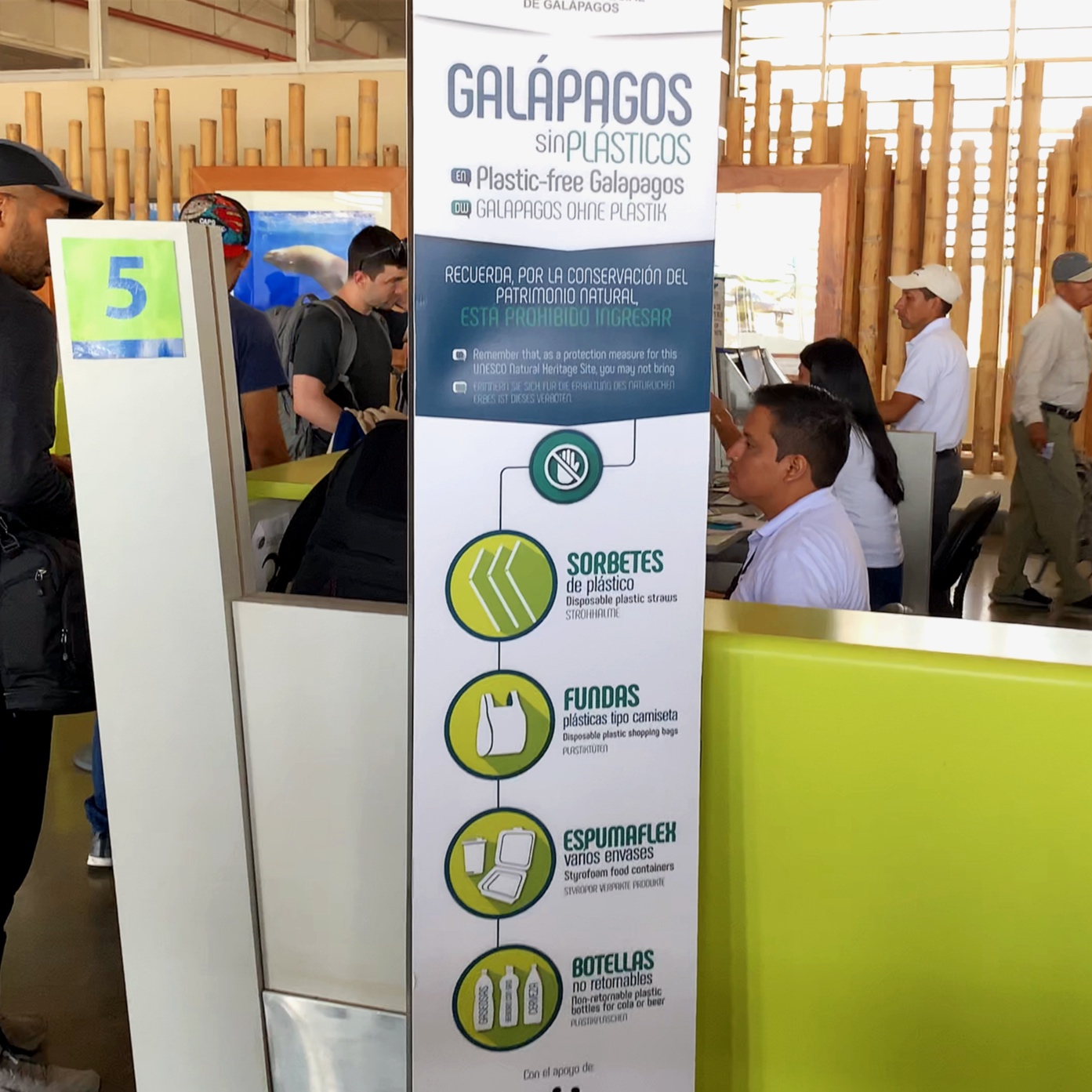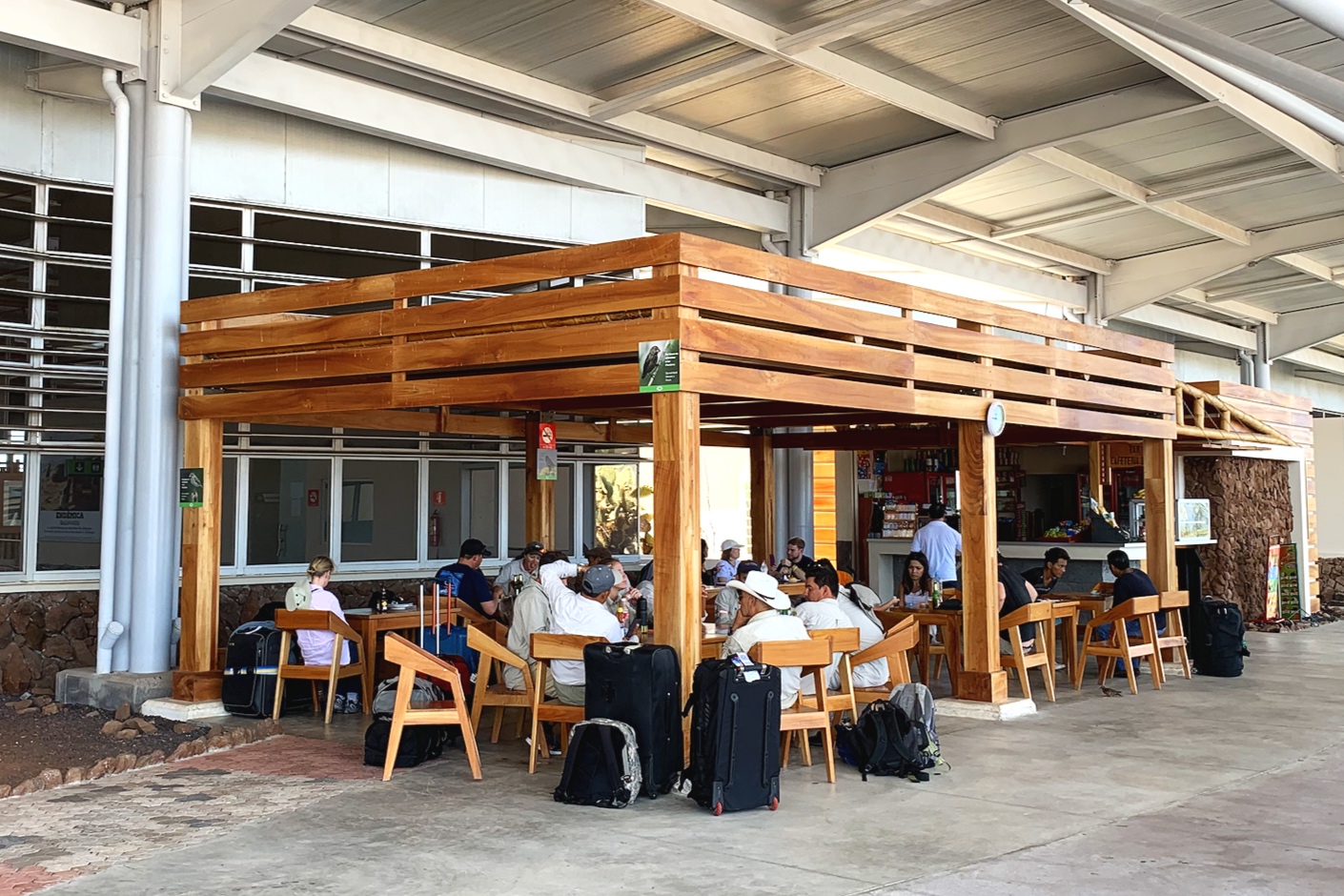 At noon the other plane touched down and we boarded the coach with some of our fellow passengers to take us down to the coast. Once there we were given our life vests and boarded a zodiac for the short ride out to the ship. Within ten minutes we were climbing the external stairs which would take us up to the reception area where we were greeted with a glass of cold champagne while we waited to check-in. Check in was swift and we were quickly introduced to our butler, Danny, who informed us that we had been been upgraded to a room with three large windows on deck four rather than our assigned three porthole room on deck two. The room, though more compact than we are used to from Silversea, is otherwise typically Silversea with all of the home comforts and amenities we have come to know and love. As with all Silversea ships, the Silver Galapagos is an all-inclusive ship with all meals, drinks and gratuities included. However, in the Galapagos all of the expeditions are also included as part of the package.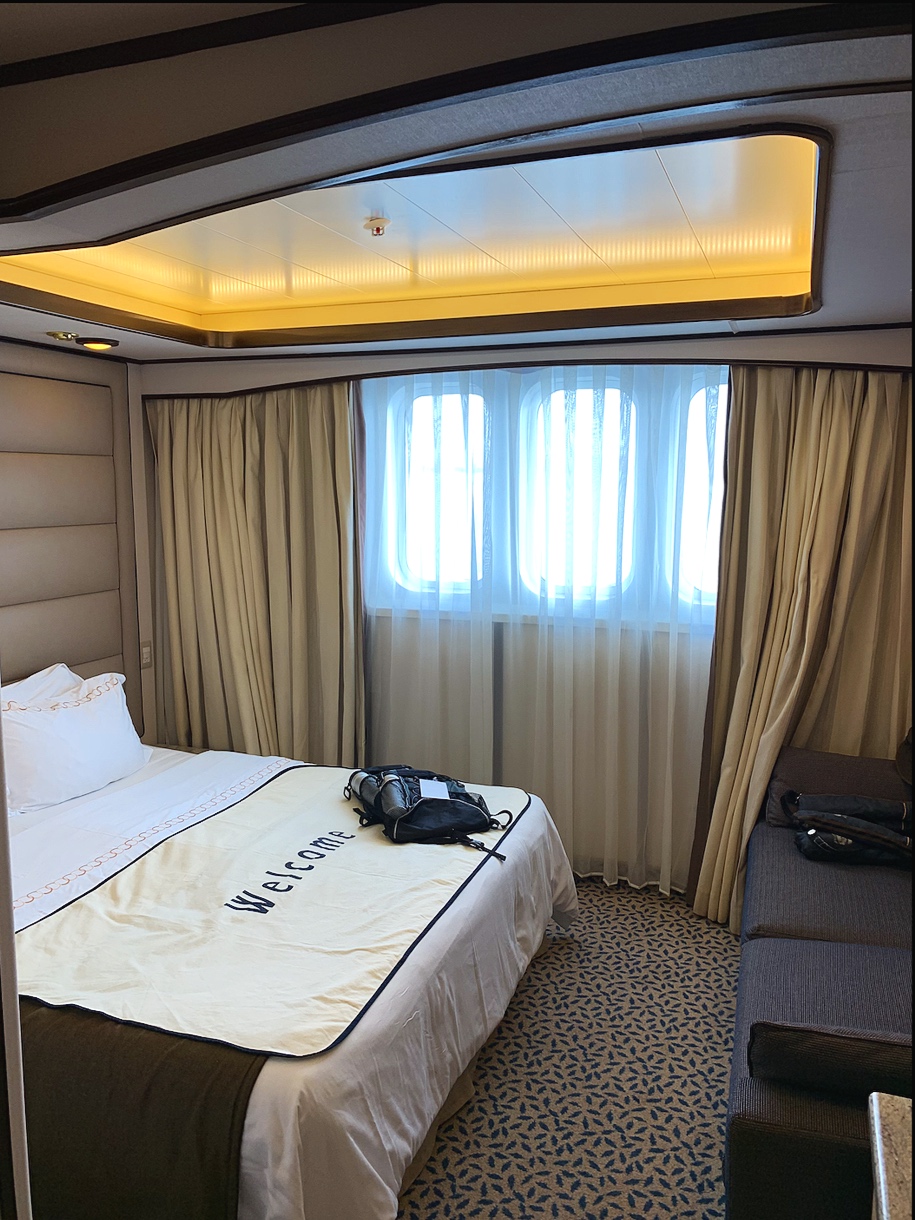 After dropping our hand luggage and newly acquired life vests in our room we made our way to the back of deck five to have lunch on the patio grill. With it being intensely warm and sunny we headed to a table under the canopy and ordered a couple of glasses of chilled white wine to accompany our delicious lunch. A couple of hours later, having met some of our fellow travellers and filled our stomachs, we took a wander round to familiarise ourselves with the ship, ending up in the Explorers lounge where we were required to attend the safety briefings and mandatory muster before collecting our snorkelling equipment and wetsuits. By the time this had finished our luggage had been delivered to our room so it was time to unpack before heading up to the open decks for our sail away from Baltra, accompanied by cocktails and canapes, and entertainment from Alfredo, the onboard pianist. And if it wasn't magical enough just being here, the Galapa-gods decided to delight us further with the most magnificent sunset and evening skies we've ever seen. What a wonderful first evening on the Silver Galapagos!

The combination of excitement for the day ahead and residual jet lag meant we were awake at 4.30 the next morning, plenty of time to take in the beautiful sunrise and our arrival at Genovesa island, as well as preparing ourselves for the morning expedition. At 6am we made our way to the restaurant for breakfast, a lavish affair with an array of hot foods, cold cuts and cheeses, breads and pastries, fruit, cereal and yoghurt, and my favourite waffles and honey! With our expedition group scheduled to leave the ship at 7.30am we had plenty of time to enjoy a leisurely breakfast before adjourning in the Explorers lounge ready to board the zodiacs for our first wet landing on the beach at Darwin Bay. Genovesa island is one of the more remote islands, located about 60-70 miles north of most of the main islands and is a haven for many of the indigenous Galapagos birds. We landed on the beach for a lengthy stroll round the shore line and the mangroves, with everyone silently awestruck, just listening, mesmerised by the cacophony of bird song.
By 9.30am we were back on the ship for a quick change into our snorkelling gear ready for our first deep sea snorkel. Whilst zodiac rides are not the norm on an ordinary cruise it is something you soon get used to on an expedition cruise. Ships in the Galapagos are always at anchor and never dock alongside, therefore leaving the ship always involves the crew lowering a set of steps from deck 3 down the side of the ship to a landing platform where passengers can embark the zodiacs. This is usually done in groups of between 8 and 14 passengers along with the excellent and experienced zodiac drivers and an expedition leader. Passengers quickly become experts at the 'Galapagos grip', essential for safe transfer from ship to zodiac, and crew are always on hand to guide passengers and ensure their safety. Once we were all boarded safely onto the zodiacs the drivers took us out to sea so we could literally jump off the side of the zodiacs into the Galapagos sea and take a guided swim around the area with one of the expedition leaders. On this occasion we were treated to a large group of rays swimming in convoy, as well as reef sharks and various other indigenous fish. Other groups saw hammer head sharks but unfortunately we weren't so lucky. Oh well, next time!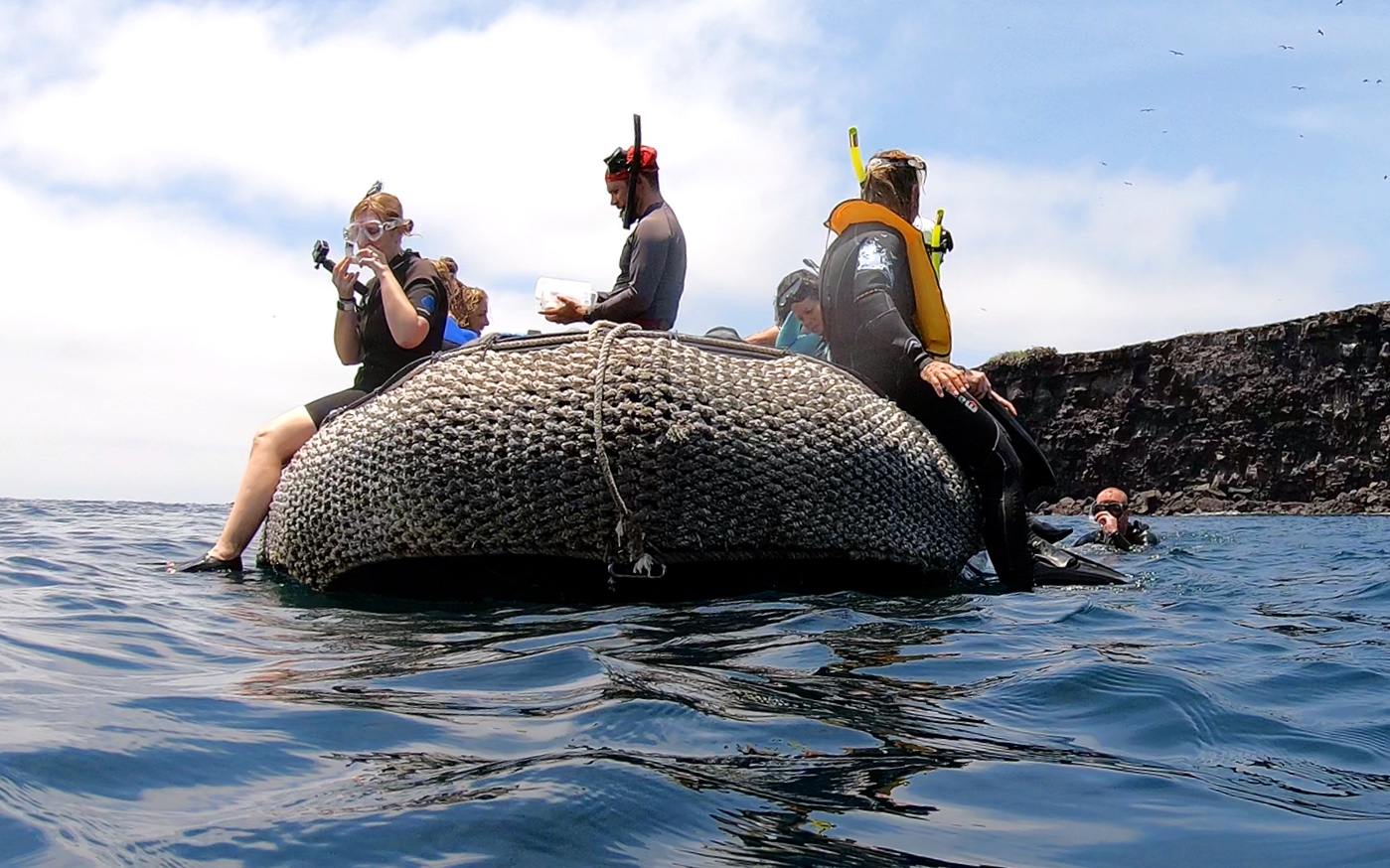 After a delicious lunch on the open decks there was just time for a quick rest before the afternoons hike to Prince Philips steps, a dry landing at El Barranco on Genovesa island, where the terrain was in stark contrast to the lovely white sandy beach we had been on that morning. This side of the island lacks the beaches of the mornings excursion, with us instead landing at the bottom of a set of steep, rocky steps which we had to climb in order to the reach the volcanic plateau, where we were again greeted by a mass of red footed boobies, some baby boobies and the odd owl. Owls in the Galapagos have no predators so they don't need to hunt at night, making them much easier to spot during daylight hours.
Two expeditions and a deep sea snorkel down we went back to the ship and were delighted to see that even though this cruise was not like any other cruise we had ever taken, it didn't mean that we wouldn't be treated to those little things we love about Silversea - a bottle of champagne on ice and a plate of canapés to enjoy while we showered and changed for the evening.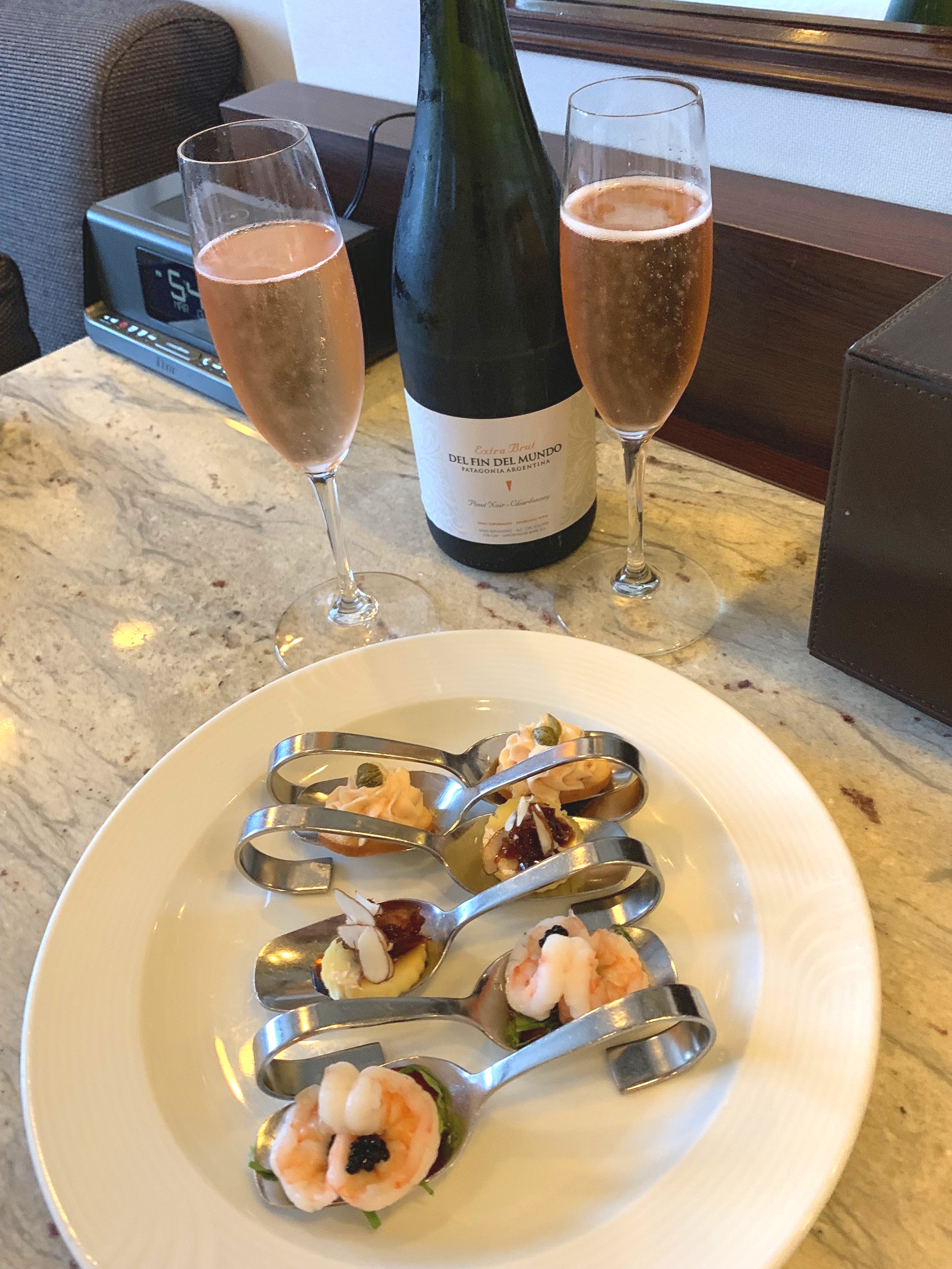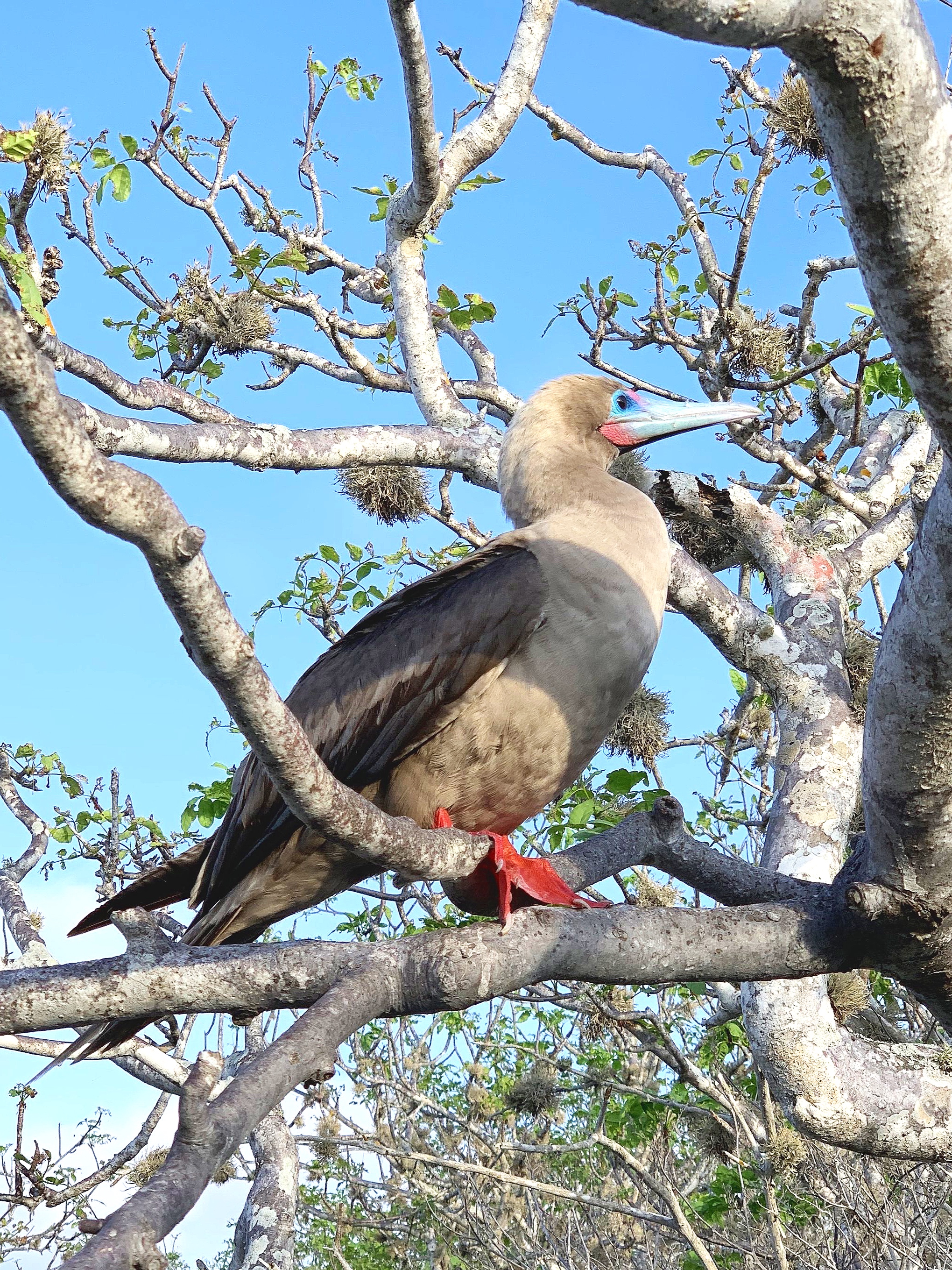 Evenings on the Silver Galapagos generally start with guests convening in the wonderful Piano bar, the hub of the ship, serving as the main lounge both day and night. The piano bar is open all day long and into the evening serving all types of hot and cold drinks, as well as having a little self service coffee and snack bar. At the back of the piano bar is a small terrace with four double loungers and a couple of tables and chairs, the perfect place to relax with a good book or watch the sun set behind the ship whilst enjoying a cocktail with new found friends. For those keen to learn more there are early evening lectures in the Explorers lounge where one of the expedition leaders will give a talk on various topics relating to the Galapagos and the varied wildlife living there. This is always followed by the destination talk, attended by the majority of guests, where the leaders will explain the format and expeditions for the following day. This evening the talk was followed by the captains welcome cocktail party where we met our Ecuadorian captain, senior officers and some of the staff and crew, all of whom are either from the Galapagos islands themselves or from Ecuador. We had also been invited to dine with the expedition leader, Israel, at Hot Rocks, the al fresco lava stone restaurant located at the patio grill venue.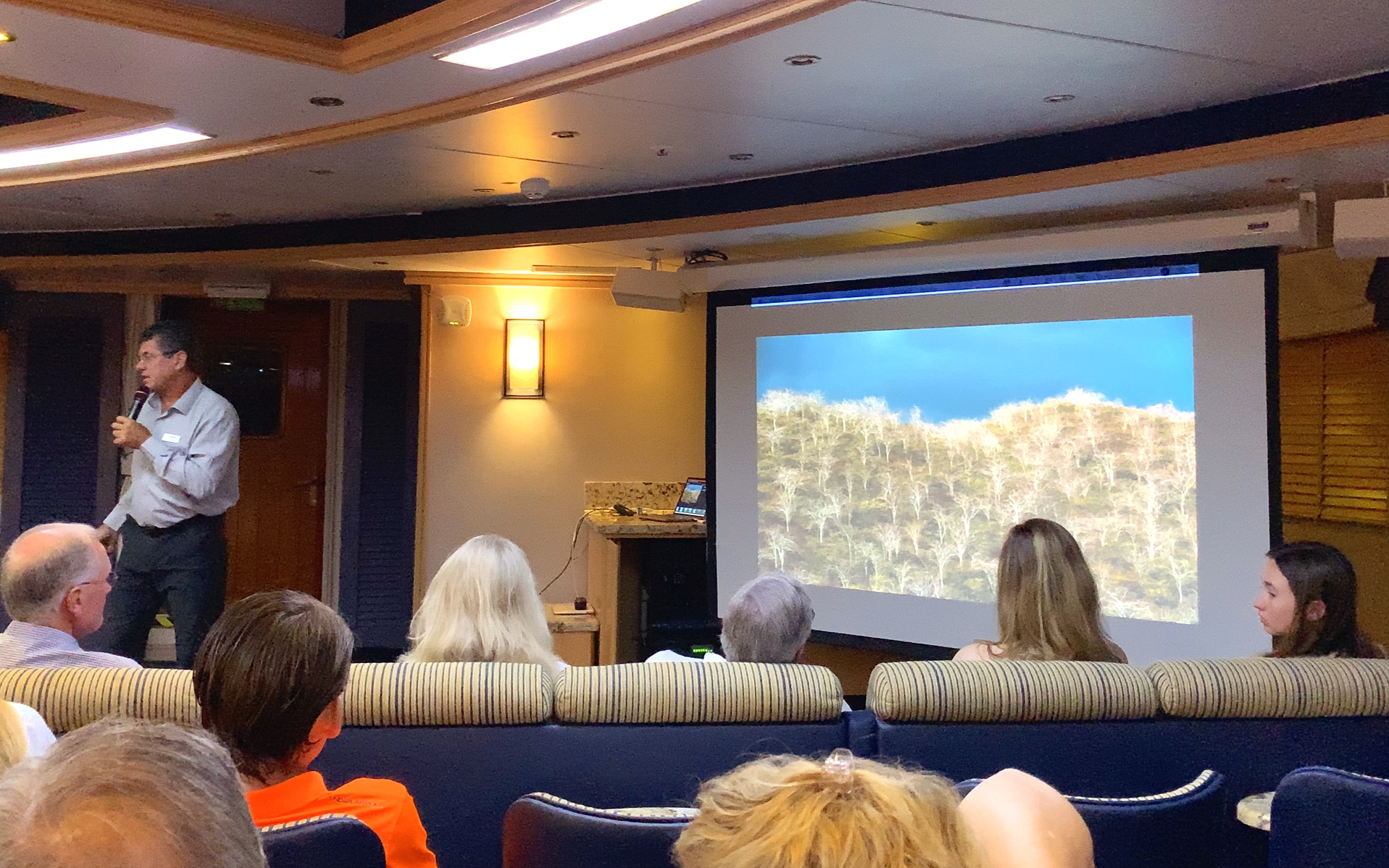 Overnight we cruised to Santa Cruz, North Seymour island where we were starting the day with an early morning hike. The hike was classified as a 'challenging' tour and for those who wanted an easier option there was a coastal zodiac ride followed by a shorter hike along the coast line of north Seymour island. After a dry landing we started our hike on the coastal path of the island where we saw more frigates, boobies, red crabs and sea-lions, as well as a few small lizards and one well camouflaged snake. Away from the coastline and heading inland the terrain became more rocky, the lizards became land iguanas and the blue footed boobies became more amorous, treating us to a show of their mating rituals and dances. The lovely thing about this cruise which makes it so different to any other cruise is that you don't do anything independently, you always go out in groups. This means you get to know fellow passenger really well and wherever you go you are always accompanied by at least one of the expedition leaders so you quickly get to know them and appreciate their passion for the islands. They are amazing at making sure both you and the islands are kept safe and well and they have so much knowledge that whatever you stumble upon they can tell you all about it.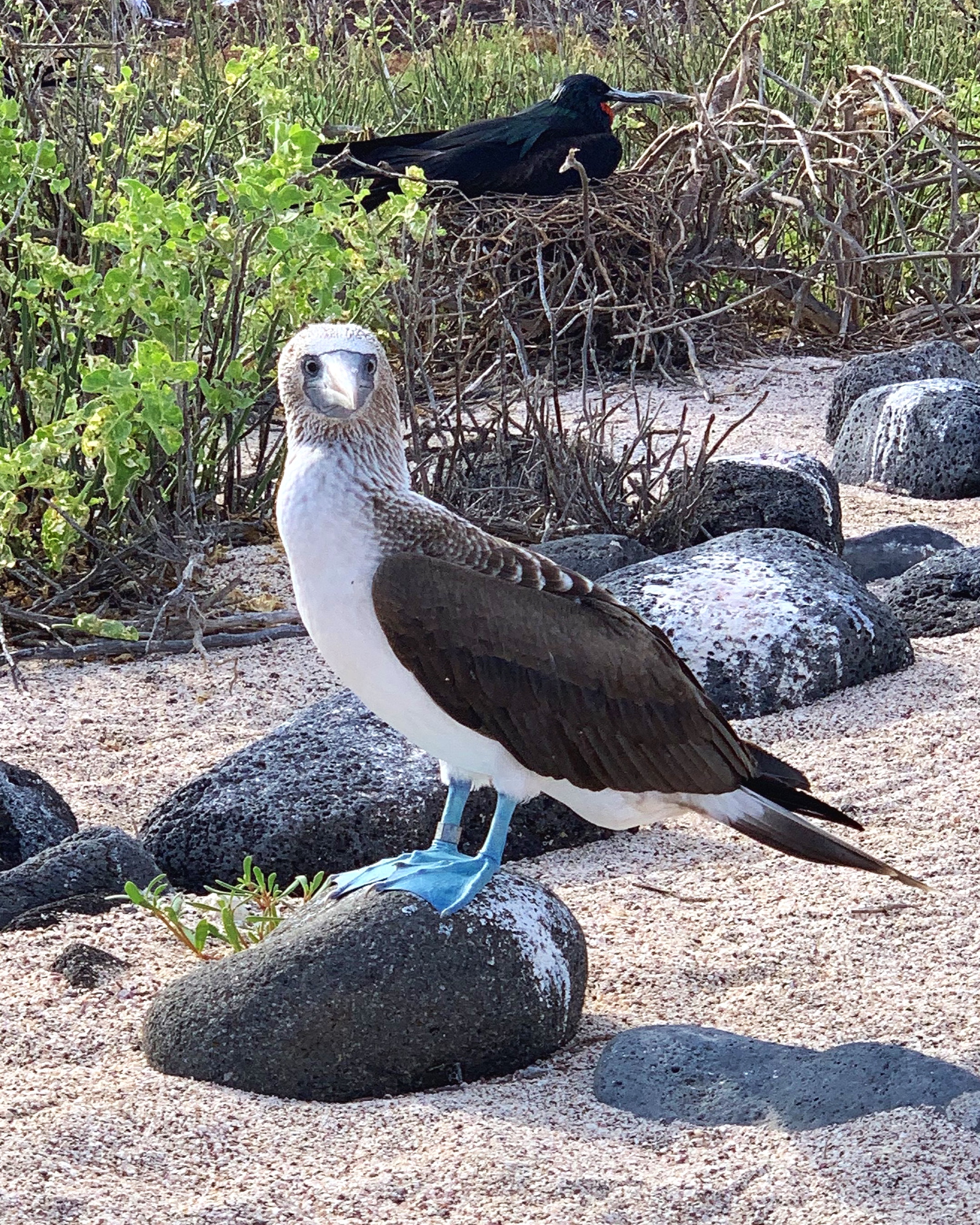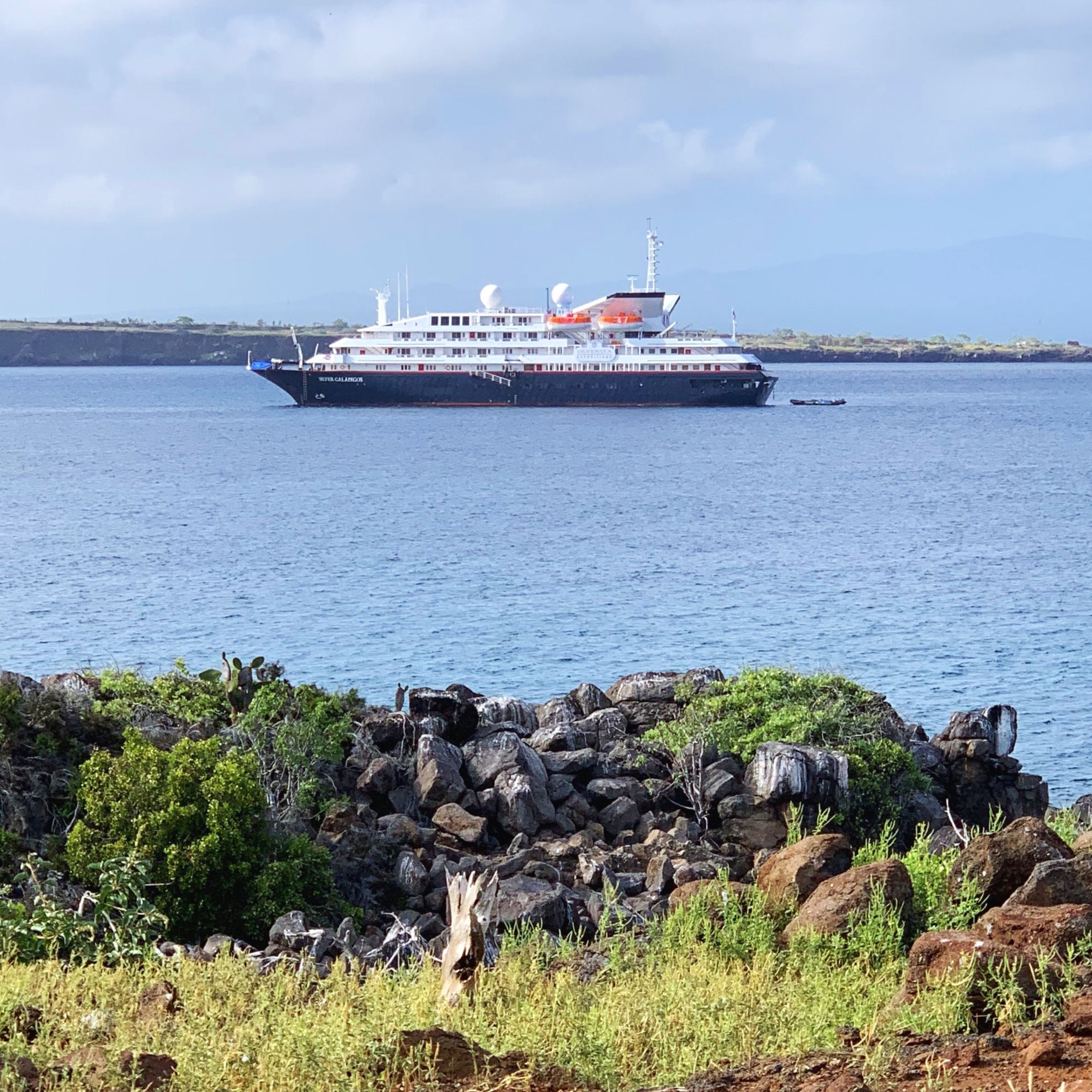 Although we were visiting the islands during the rainy season we were lucky enough to have no rain and clear blue skies for the entire time we were there. So by the time we finished our morning hike the temperature was rising significantly and we were relieved to be back on the ship for an hour to cool off and get ready for the next deep sea snorkelling trip. There were only ten of us on the zodiac for this snorkelling excursion and with less currents and calmer seas the visibility was better and the swimming was easier. The calm seas also meant there was more fish around and we saw massive schools of fish with many of them just swimming right on through us, as well as getting up close and personal with some white tipped reef sharks.
Over lunch the ship repositioned, taking about an hour and a half to reach Sullivan bay on the island of Santiago, where we had been told we may see some Galapagos penguins. The two excursions on offer were either a beach visit for shallow water snorkelling or a more challenging hike over the lava fields. However, after lots of early mornings and still recovering from jet lag we choose to stay on the ship for the afternoon and enjoy some of the hallmark Silversea service we have come to love, namely the delicious and decadent afternoon tea.
The next morning we arrived in Rabida, the island of red sand, and as our zodiac pulled up for our wet landing we were greeted by a local pelican who just stood watching us all as we landed on his beach. Once we were all safely ashore we wandered a little inland to find a small lake and there we were lucky enough to find half a dozen pink flamingos quietly minding their own business. Apparently it is quite unusual to see them because the lake is generally over run with large sea-lions who like to go there to bask in its warmth. As flamingos are shy creatures the sea-lions generally scare them away, but Lady Luck was shining down upon us and we witnessed these solitary creatures first hand. From this little lagoon we walked up the hillside to get a amazing view down over the red beach and the shore line with the beautiful Silver Galapagos anchored in the background.
After an hour trekking we made our way back down to the beach to go snorkelling along the shore line. The sea was crystal clear and there were sea-lions frolicking in the sea from their little cave-side home on the beach. From the beach the land dropped away quite quickly so before long we were swimming in quite deep sea where we were treated to lots of different species of indigenous Galapagos fish, a couple of reef sharks, a sleeping turtle nestled among the rocks and a very difficult to spot, well camouflaged octopus.
Lunch on the Silver Galapagos is served either in the main restaurant or the al fresco patio grill which is where we chose to eat, always accompanied by Alfredo playing on the keyboard. Here there was a variety of salads, soups and ceviches; as well as the chefs station where Chef would personally serve guests with the dish of the day, usually a fish dish. Waiters were also on hand to take orders from the daily board which always featured a fish dish, a pasta dish, a pizza and a vegetarian option, all topped off by a visit to the desserts and ice creams bar. During lunch the ship usually repositions and that afternoon there were zodiac tours around the coastline planned. The zodiacs took us to lagoons used as nurseries by reef sharks to ensure their babies are protected from predators and as we slowly manoeuvred through the lagoons we were accompanied by baby sharks swimming alongside the zodiac. Moving away from the lagoons we ventured over to circumnavigate a tiny island with pelicans circling above, frigates flying overhead, and a beautiful baby sea-lion playing alongside our zodiac.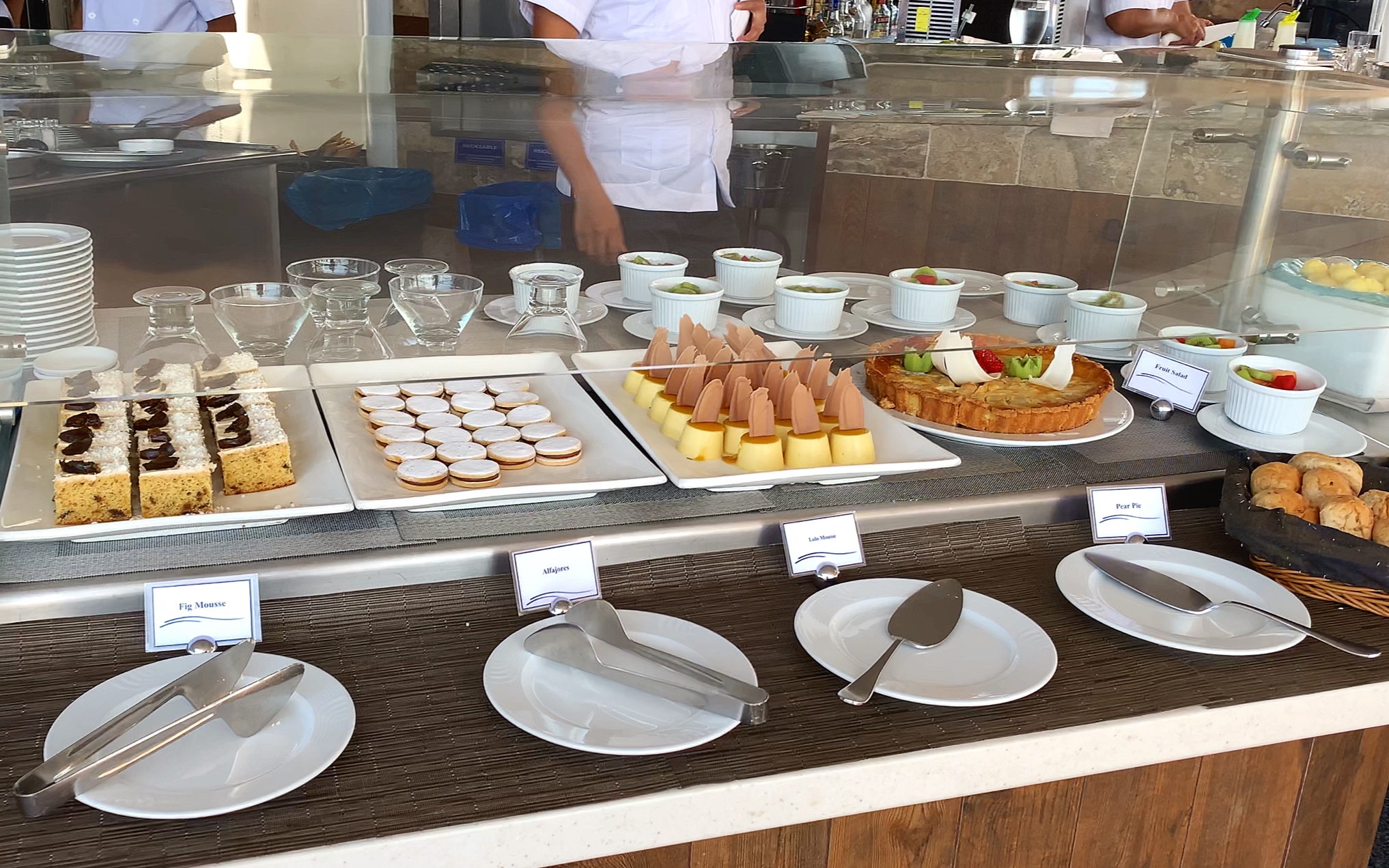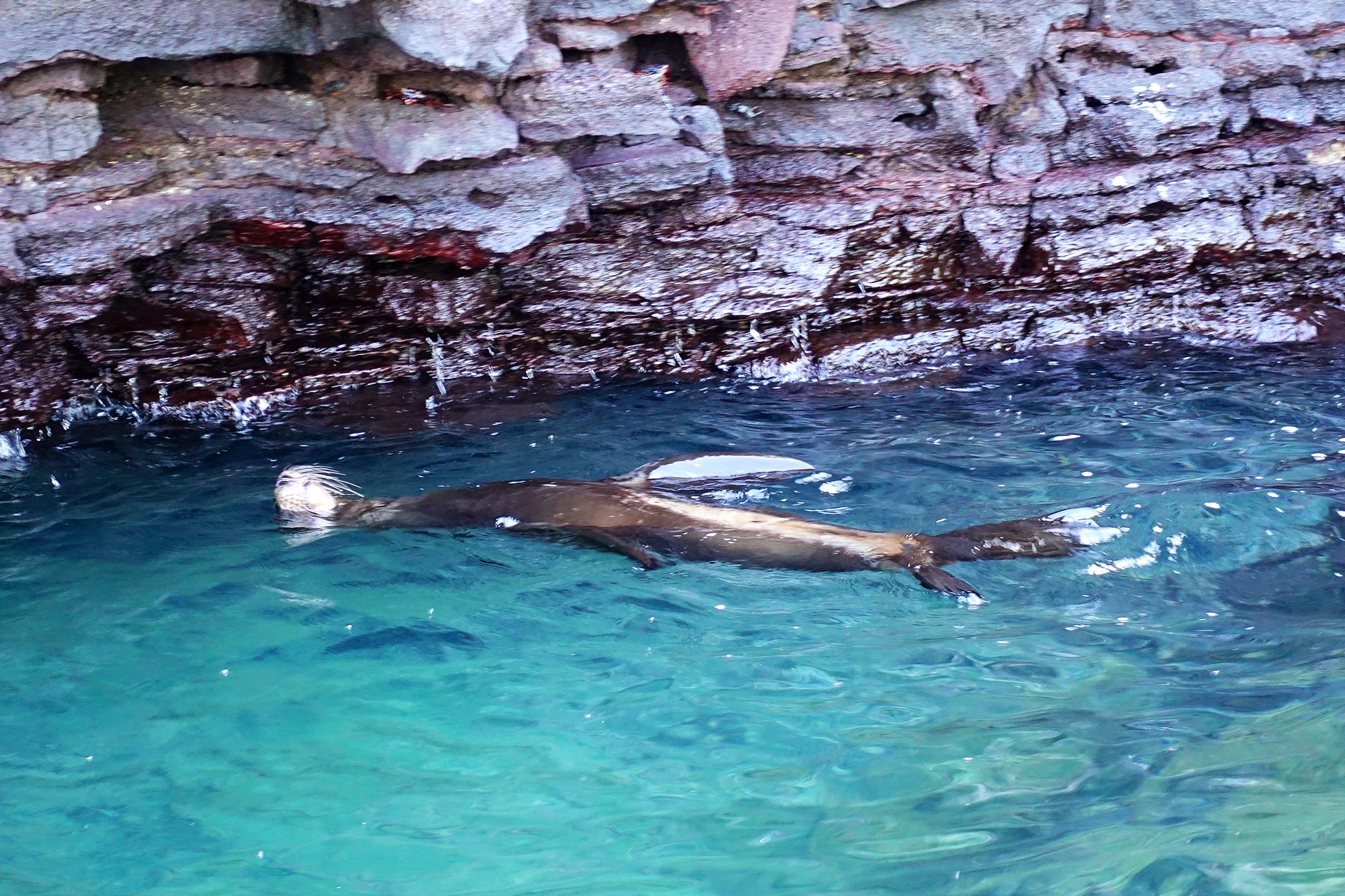 Back on board and we just had time for a very quick change before making our way up to the grill at the back of deck five for the 'fun fest' party out on deck. We watched the sun setting whilst enjoying cocktails and canapés with our fellow passengers, followed by dinner in the main dining room with new found friends.
The following day we were on the island of San Cristobal, home to the giant tortoise sanctuary. After landing in the main town we had a short bus ride to the park. Once there we faced our first obstacle of the expedition - a very large tortoise standing right in front of the entrance gate. We just managed to get him to move enough to squeeze through a tiny gap in the gate so we could start our hour long trail through the sanctuary where we were immersed in these magnificent creatures everyday lives - eating, mating and fighting.
Upon leaving the sanctuary we made our way back to the town for some free time where we wandered along the sea front occasionally joined by a sea-lion or marine iguana. After lunch we had a wet landing on to the beach at the southern point (Punta Pitt) of San Cristobal. This was probably the hardest hike of the voyage with a steep, challenging climb to the peak of the island, but once we were up there the view was amazing and we were greeted with an army of blue-footed boobies (my now favourite bird), some standing over their eggs and others romancing their partners with their marvellous mating dances. When we returned to the beach there was a short amount of time for snorkelling or simply watching the sea-lions play on the beach before returning to the ship.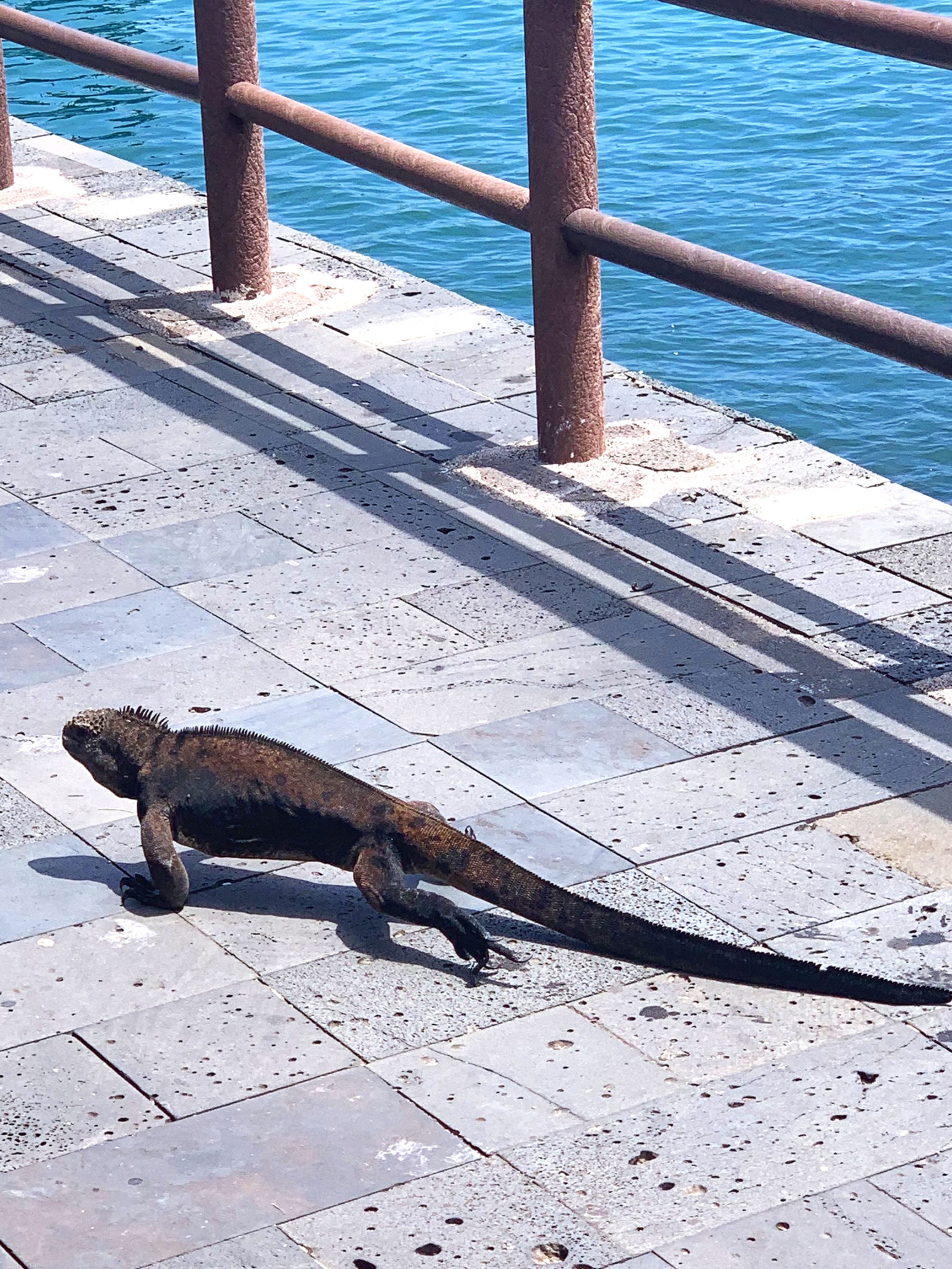 The following morning we had booked ourselves onto an early morning kayak trip and as always we started on the zodiacs which took us to the spot we would be boarding our kayaks. Neither of us had kayaked before and we were both slightly nervous about getting in the kayak but we needn't have been, the guides were very helpful and it was easy to manage. What wasn't so easy was steering the kayak which we seemed to have some trouble with! Nonetheless we managed to keep up and we spent the next hour kayaking along the coast, joined by a couple of sea turtles along the way. What a great way to start the day.
That mornings expedition was a wet landing onto the beach at Gardner Bay on the beautiful island of Espanola, which had to be my favourite island of all those we visited. The beach at Gardner Bay is simply impossible to describe, it has to be the most beautiful place on earth we have ever been or seen! The sand was impossibly white, the sea so blue and the sky so clear. No sunbeds or parasols here, just groups of sea-lions lounging about in the sun and every so often a marine iguana scurrying passed your feet. Although we wished we could stay at this heavenly utopia forever, the lure of deep-sea snorkelling off of this beautiful little island was too strong and it didn't disappoint, treating us not only to some amazing marine life and turtles but also the chance to fulfil our dream of swimming with sea-lions - amazing!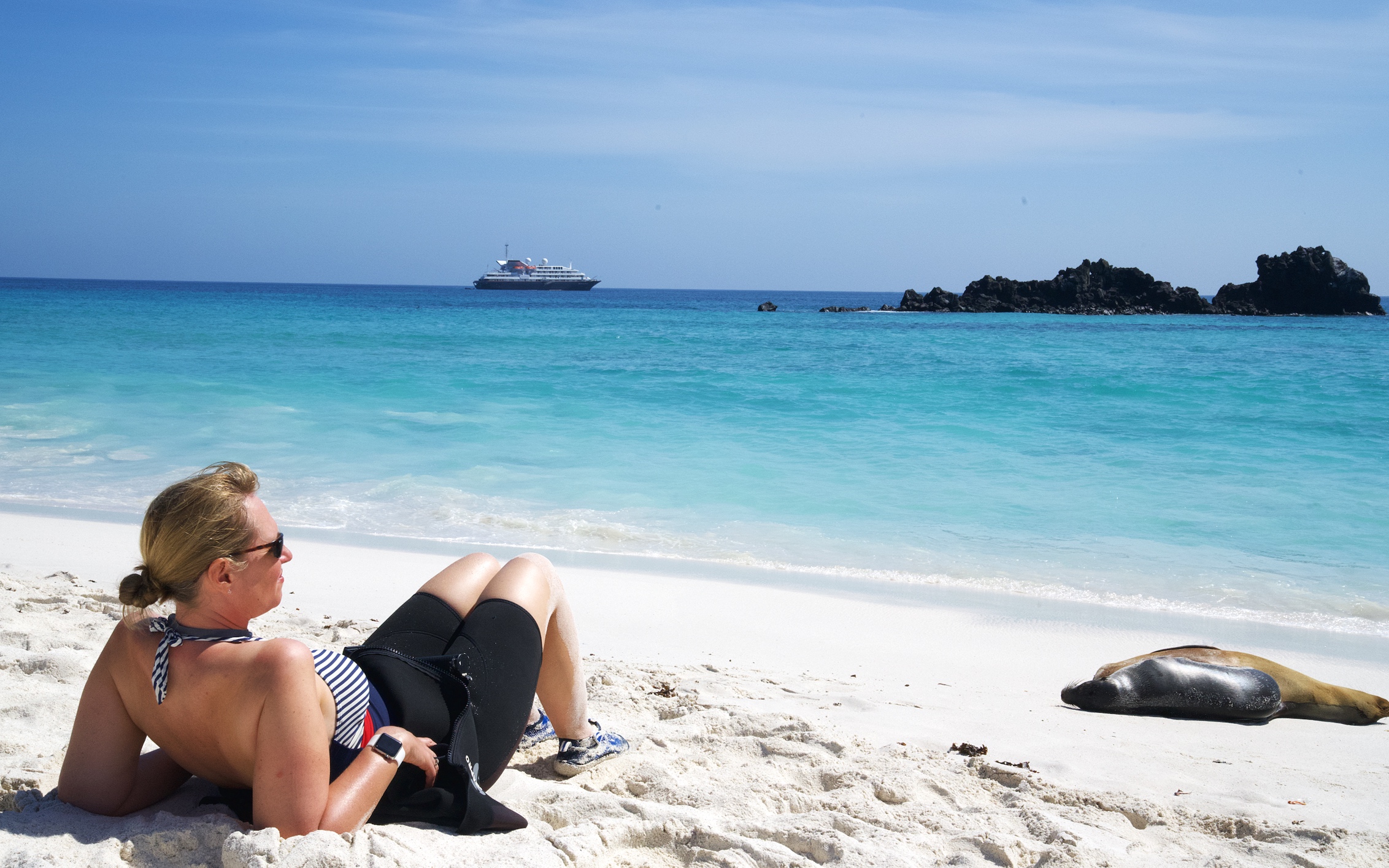 Back on board for lunch and it was time to say goodbye to this lovely coastline with its magnificent beaches and wonderful wildlife and make our way to Punta Suarez on the other side of the island. Here we were greeted with the cutest little beach full of sea-lions laying on the sand and frolicking in the sea. Every step we took we had to make sure we weren't about to step on a marine iguana, tiny lizard or baby sea-lion, and the coastal walk took in so many different types of birds and gulls we lost count of how many we were seeing. At one point the coast line looked very Cornish but had we been here a month or so later we would have been treated to winged albatrosses launching themselves off of the cliff top. Instead we had to make do with the most magnificent and mesmerising blow hole, a wonderful place to sit and rest before the walk back to the ship.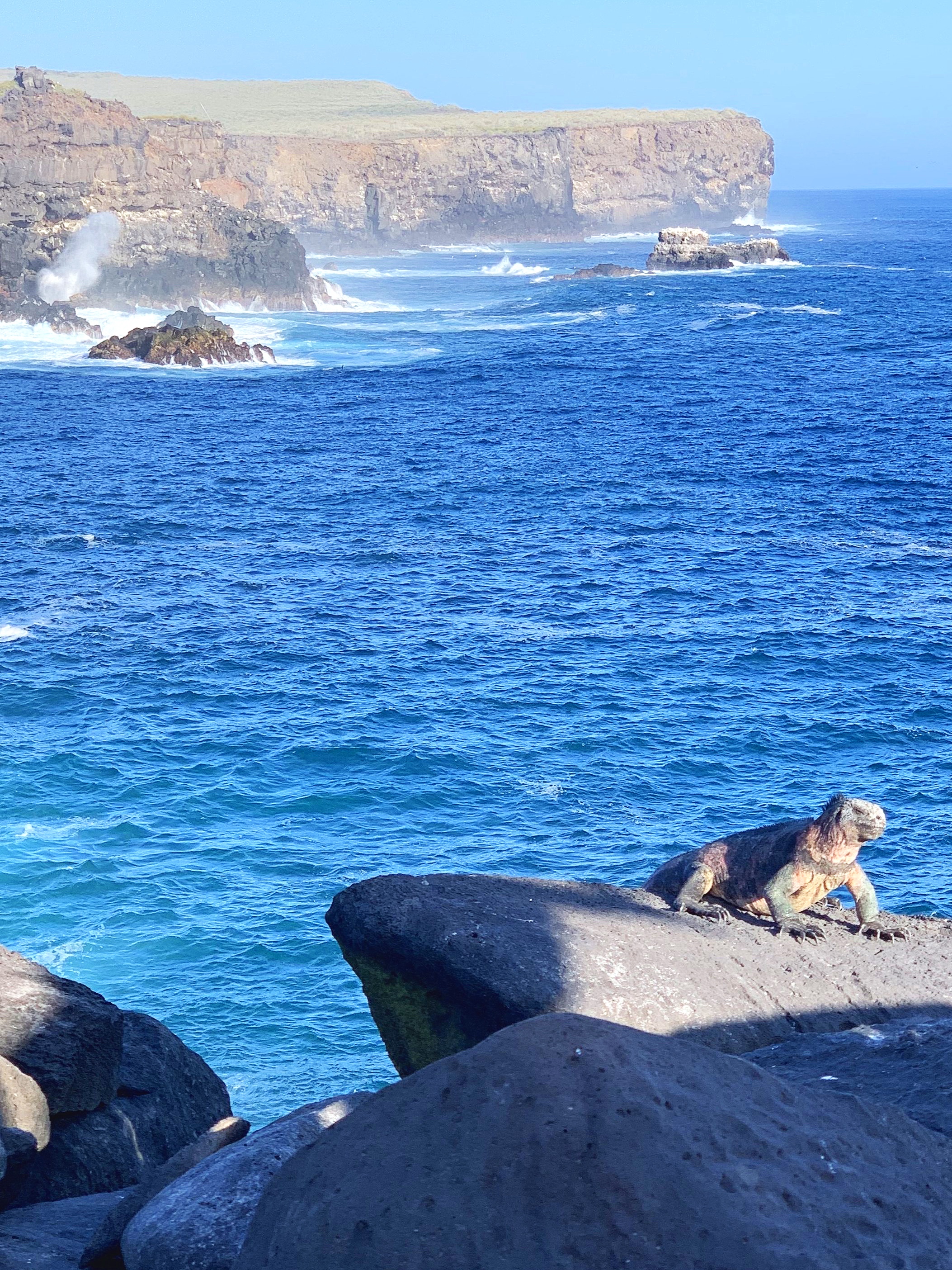 Our last full day on board and we finally had a bit of a lay in this morning since our trip today wasn't leaving until 8am. Meeting in the Explorer lounge we made our way by zodiac to the main town of Puerto Ayora on Santa Cruz island where we boarded a mini-bus for the 45 minute journey to the north of the island and the tortoise reserve. Once there we started the tour with a walk through a lava tunnel before making our way round the reserve looking for giant tortoises. Back at the main town the bus dropped us off at the local fish market which is a tourist attraction in itself, with the fish-mongers feeding the sea-lions and pelicans the fish scraps and fending off the marine iguanas and herons that like to gather there.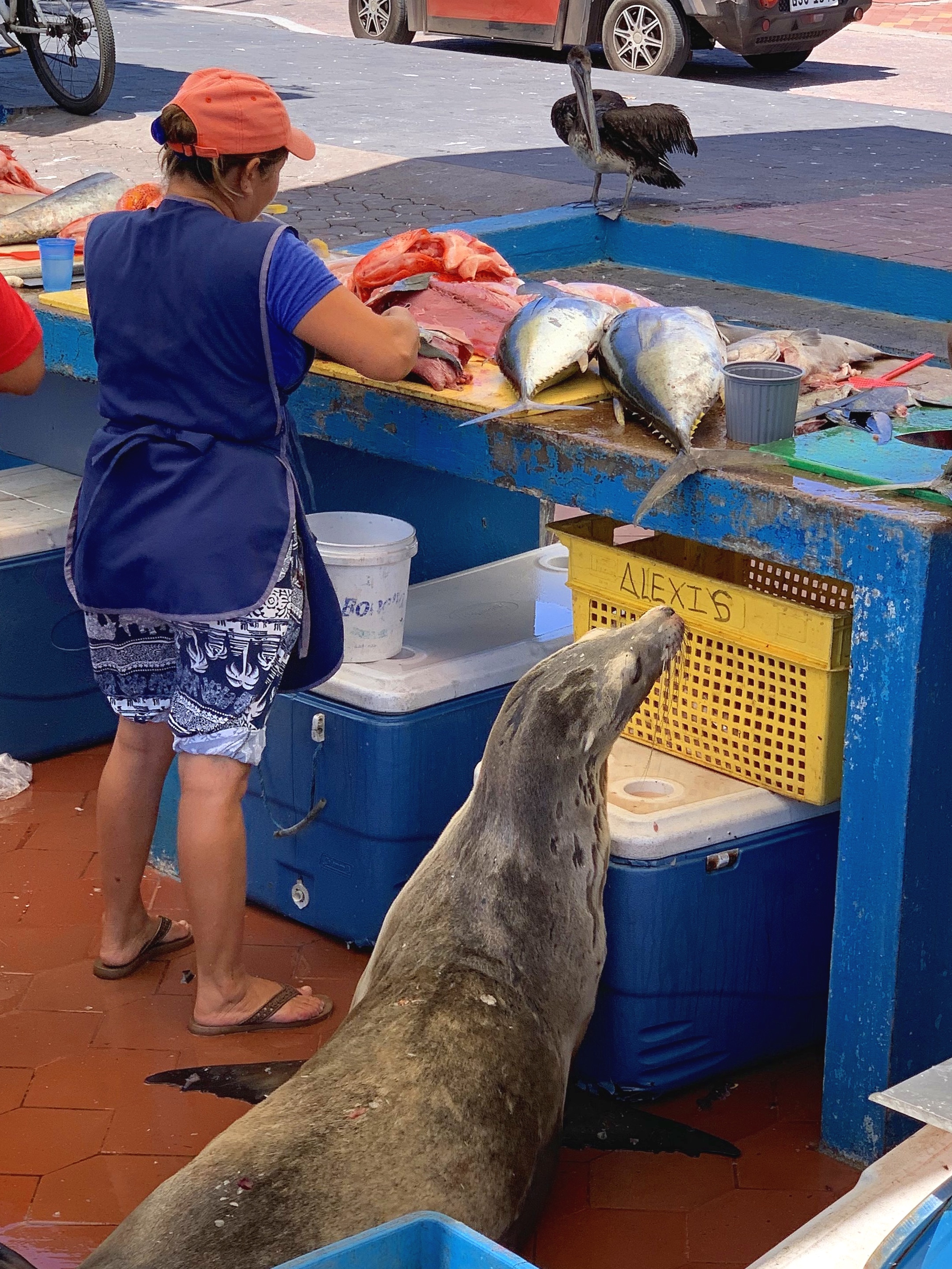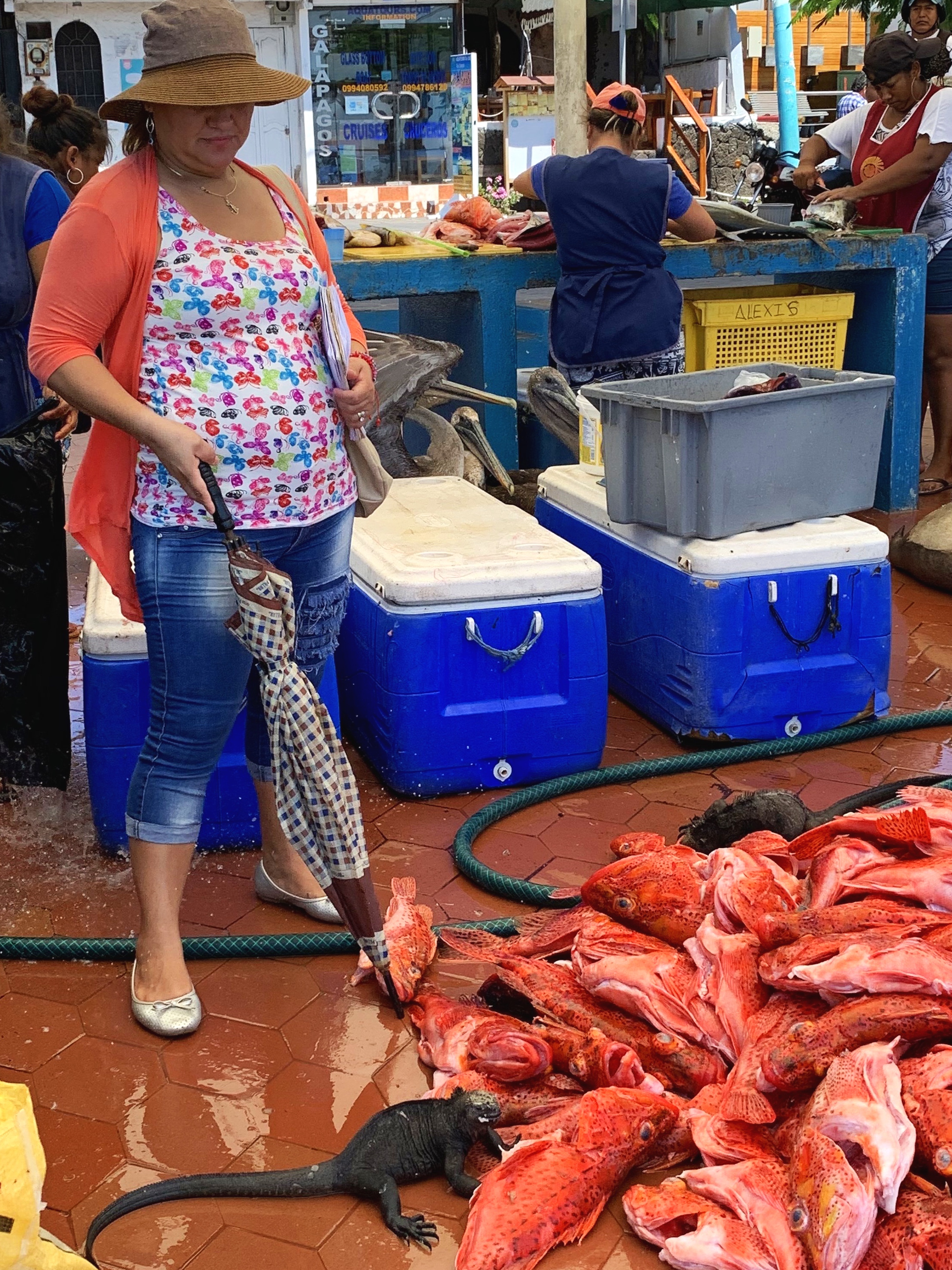 The final hike of our trip was exploring the small island of Plaza Sur where we were treated to a final chance to wonder at the unique and fascinating iguanas and marine iguanas, as well as more cacti, cliff birds and sea-lions. We were sad to say goodbye to this awesome collection of islands but were determined to make the most of our last evening on this wonderful little ship. We started in the Piano bar enjoying cocktails and exchanging memories (and email addresses) with our new friends before making our way down to the Explorers lounge for the premier of our voyage video, featuring the islands magnificent wildlife alongside the Silver Galapagos guests. This was followed by the crew parade where we had the chance to thank all of the marvellous crew who had looked after us so attentively for our week on board. After sharing a meal with four of our fellow guests we were alerted by Isreal (our expedition leader) to some sharks basking off the back of the ship so we finished our evening with an after dinner cocktail and a final sighting of some of the larger marine life of our trip.
And so. as hard as we resisted, the inevitable happened and we were (politely) asked to leave the ship. But what a week it had been, cruising around these unique and awesome islands whilst being treated to outstanding luxury and service, all done with well-travelled and like minded companions. Whilst the Galapagos had been on our bucket list for a long time and we had considered this to be a once in a lifetime trip, we really hope that one day we might have the opportunity to return. It really is as magical as you imagine it to be and we are immensely thankful to Silversea cruises for inviting us to travel on the beautiful Silver Galapagos and fulfil a lifetimes dream, it didn't in any way disappoint!
If you would like to read more on Silversea Cruises please visit our Caribbean blog on board the Silver Spirit.