Azamara Pursuit Ship Visit and First Impressions (including video)
I have been intrigued by Azamara for a long time and was therefore delighted and excited to be invited to have a look round their newest addition to the fleet, the Pursuit, on her maiden voyage sailing date. We arrived at City terminal early in the morning and were quickly taken aboard. As we entered the ship on deck five we were conveniently greeted by the atrium coffee bar where you can grab a light snack or refreshments as you enter or leave the ship to explore the unparalled destinations on offer. Azamaras philosophy is based on the premise that their passengers are focused on destination and cultural immersion, and being a smaller size ship they visit more unusual ports and often offer overnight stays so their guests can spend more time ashore. But when all that exploring is over they can come back to their home away from home which perfectly meets its remit of having a boutique, informal feel about it.
After a quick coffee in the mosaic cafe we wandered to the aft of the ship passed the two small shops and through the newly imagined Den. This is a new area designed purely for the Pursuit but being installed in the Quest and Journey on their next refits. It takes the place of the casino on these ships and is a welcome change. It has a very homely feel about it, complete with log fire place, comfy chairs and a welcoming looking bar. I could imagine whiling away many an hour here on those inclement weather days just reading a book and watching the sea go by. This area also houses the Spirits bar, the shore excursions and future cruises desks. This leads through to rear of the ship and the cabaret lounge where most of the evening entertainment takes place.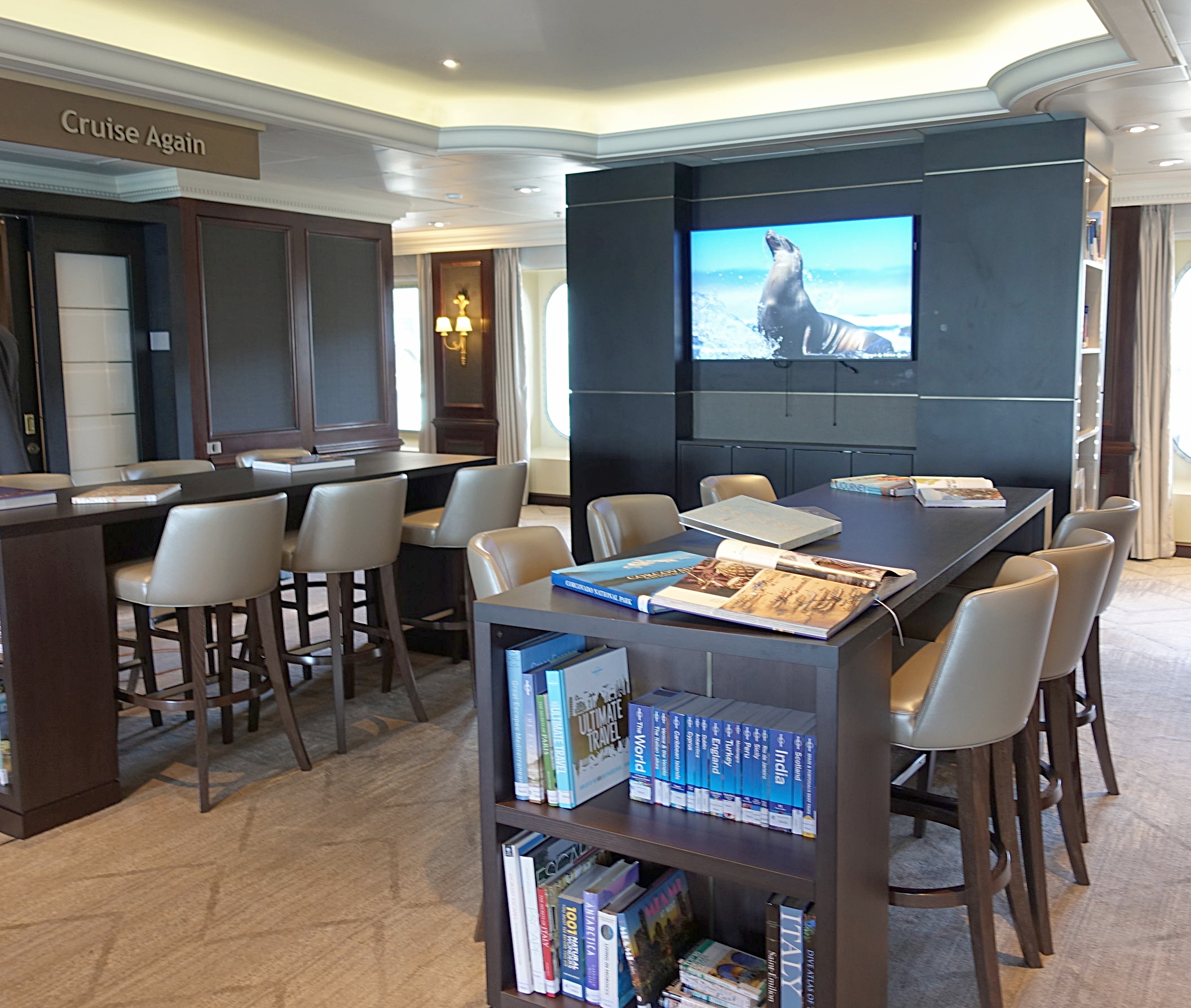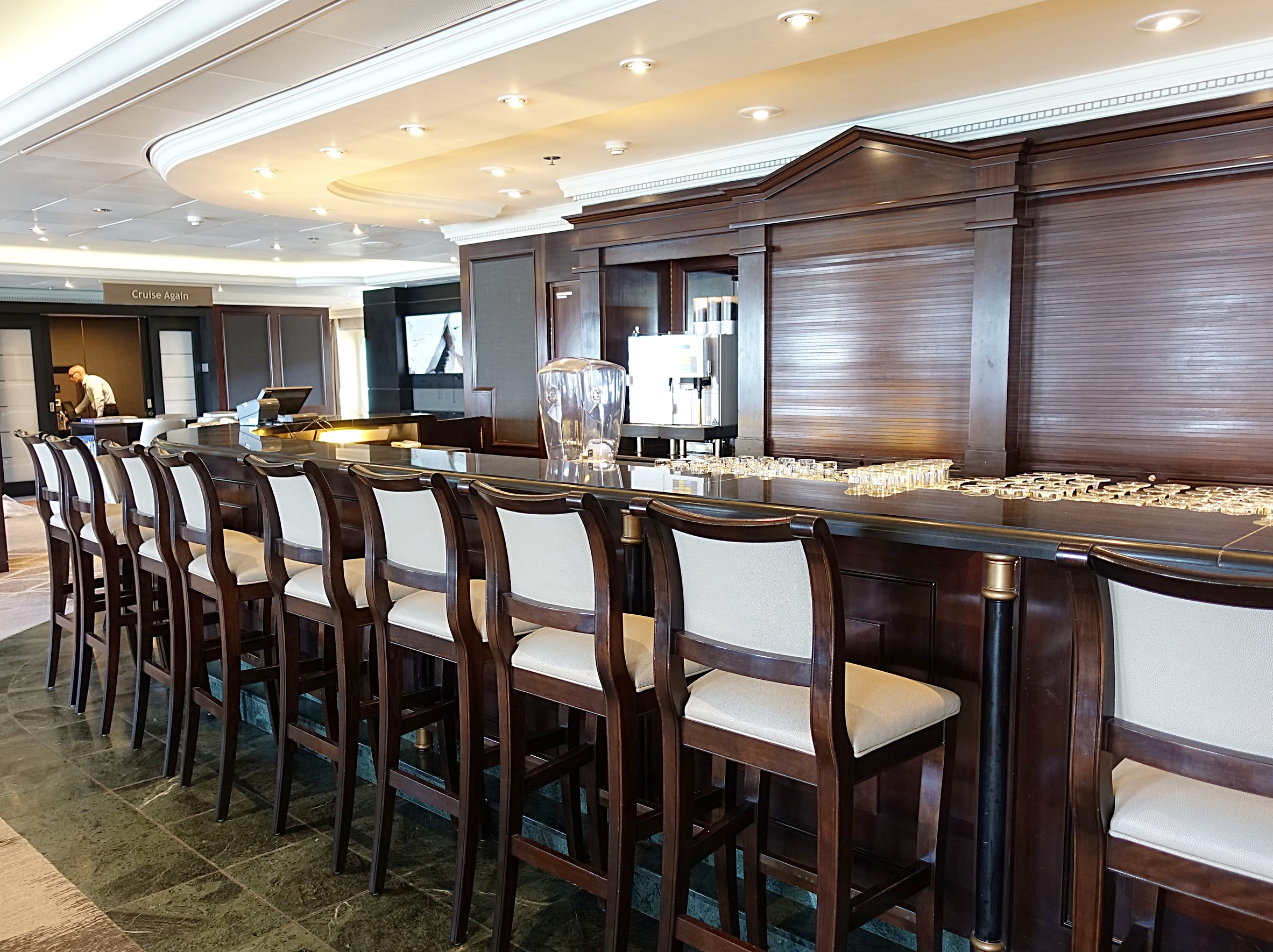 Decks 6, 7 and 8 are home to most of the rooms, of which there are a wide variety to suit most needs and budgets. The largest suites adorn the corners of both the aft and stern of the ship. They boast a separate living area, dressing area, one and a half bathrooms and large balconies with both a table and chairs and two loungers, surely the ultimate in privacy. The entry level suites are the club continent suites which have a contemporary light and airy feel to them and really do have that wow factor as soon as you walk through the door. Although there are perks offered for choosing a suite class room these rooms do sell themselves, they are so beautifully appointed with attention to detail and luxurious furnishings. And for those guest that prefer a bath over a shower these are the suites for you.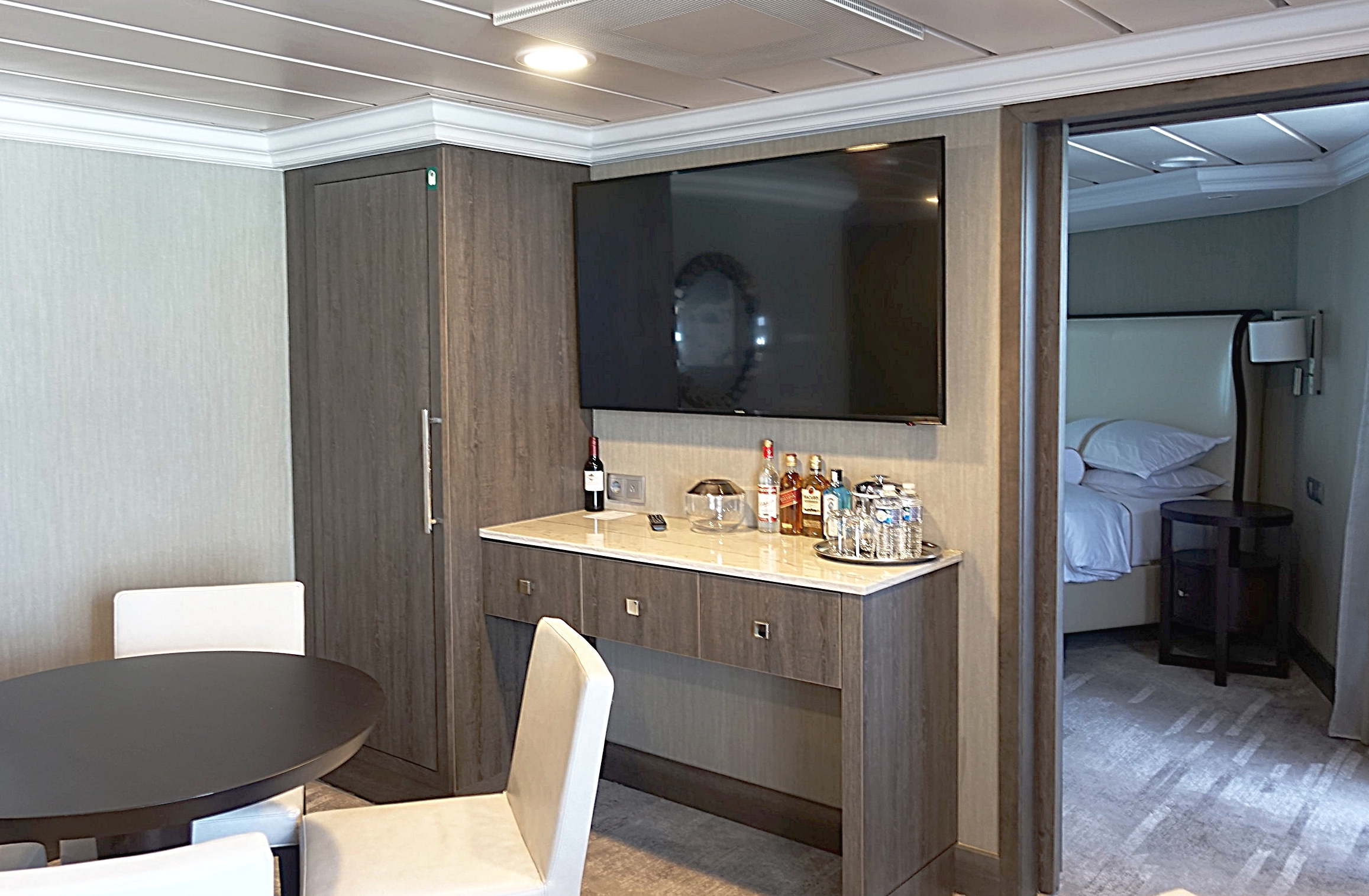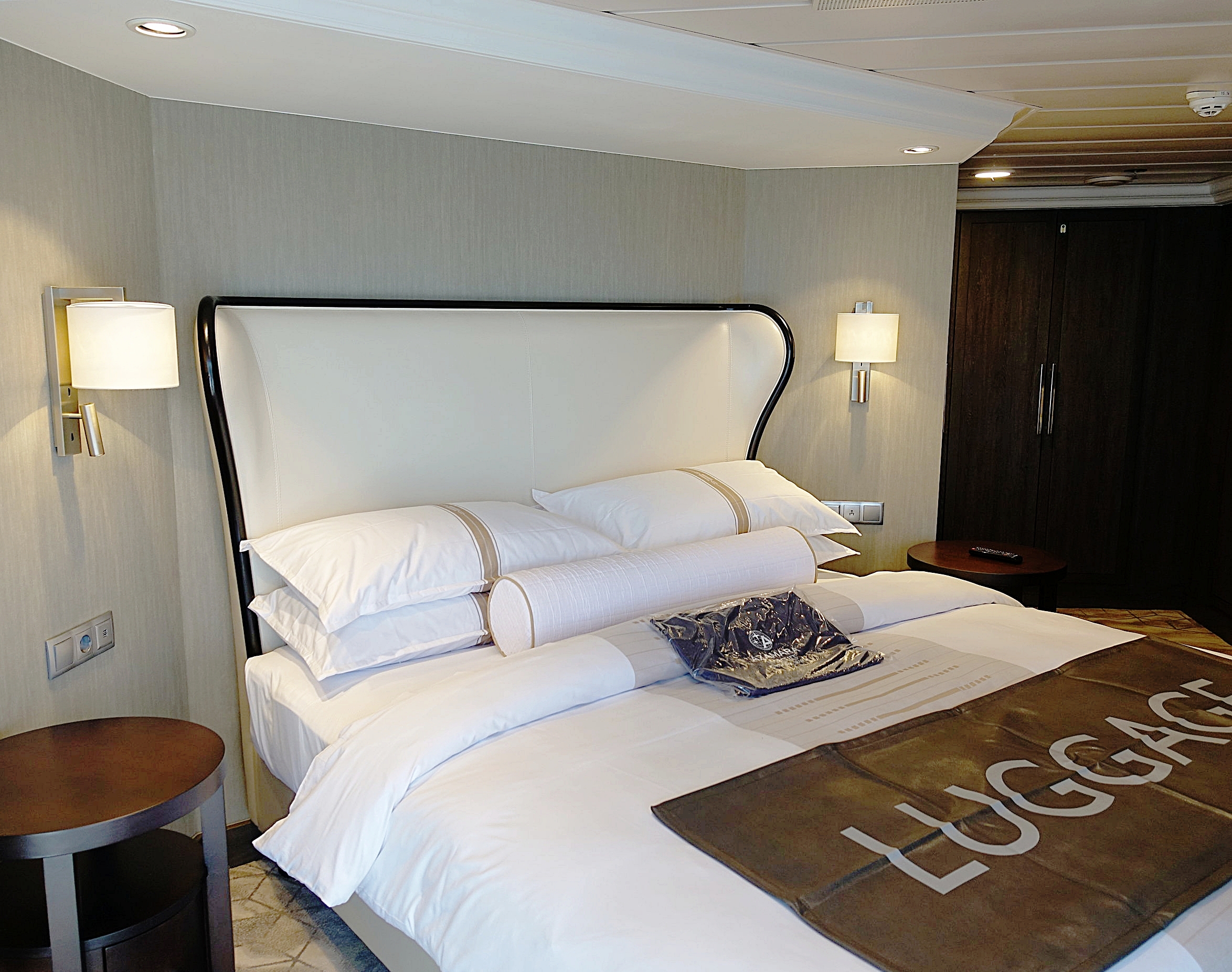 Though, if like me you have a thing for baths with astonishing views, then surely the two spa suites sitting alone just outside the ships spa on deck nine would have to be for you. The whole room has a very Maldivian resort feel about it with a large bathroom and vanity area taking up about a third of the suite. But the to die for aspect of this suite is the circular bath and shower sitting a little glass enclave next to the balcony. It really is jaw droppingly beautiful and I will be dreaming of sailing away from exotic locations whilst languishing in an aromatic bubble bath with a glass of champagne in my hand for a while to come, surely this is what heaven will be like!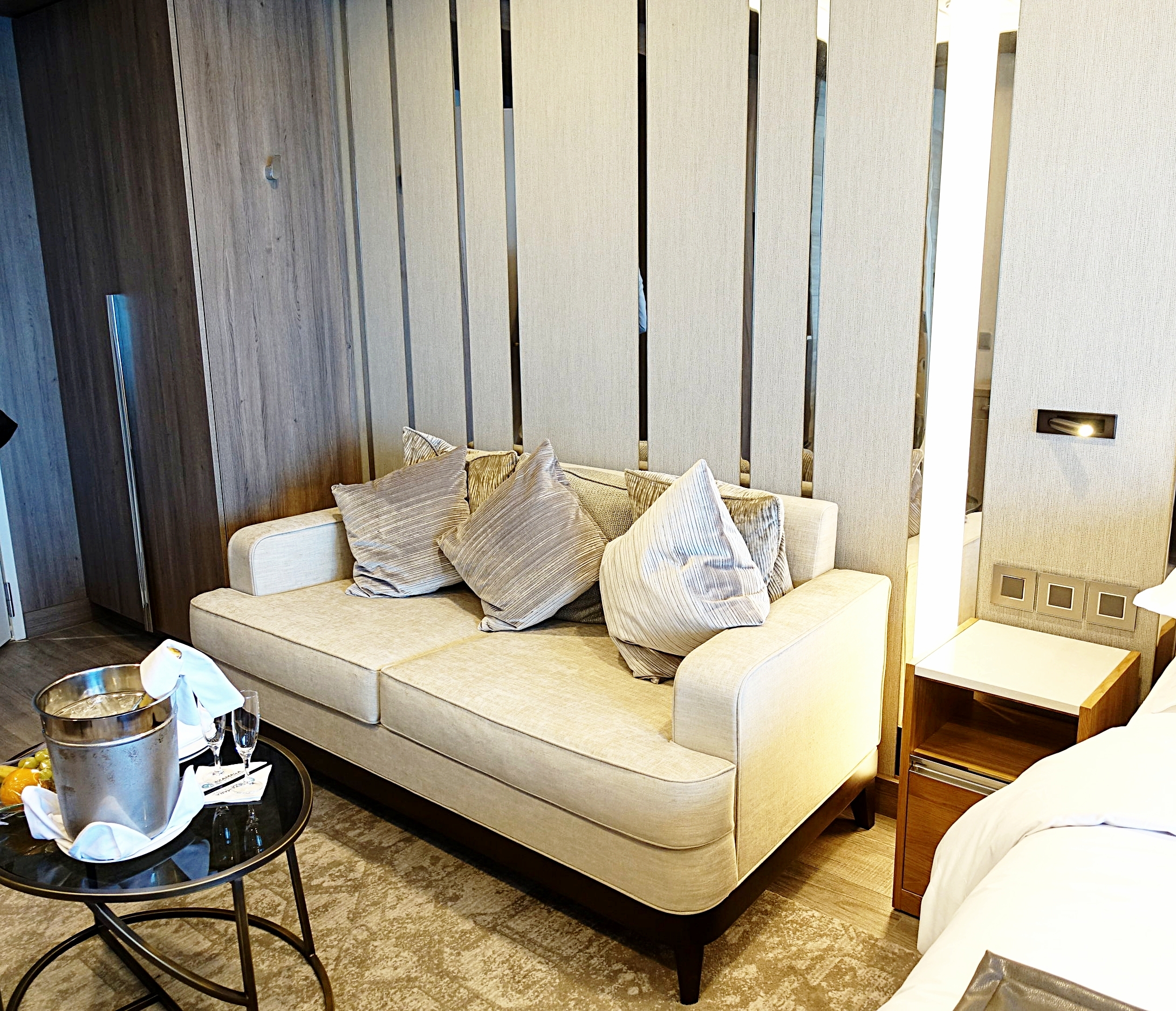 The basic balcony, ocean view and inside rooms are spacious and well appointed and it was nice to note the abundance of storage, the well placed and varied lighting and the plentiful electrical and charging points, including a 3-pin socket for the British clientele.
The spa is located at the front of deck nine and is an area that has undergone one of the most significant changes in the Pursuits redesign. There are plenty of treatment rooms to indulge in those relaxing spa treatments after long days ashore and a light and contemporary salon room for getting spruced up for special evenings on board. The gym is well equipped and spacious with a large open area for fitness classes and lectures. Just off of the gym is a small outside sun deck reserved for suite guests (also available on a daily basis for a small charge) adorned with cushioned loungers and a thalassotherapy pool.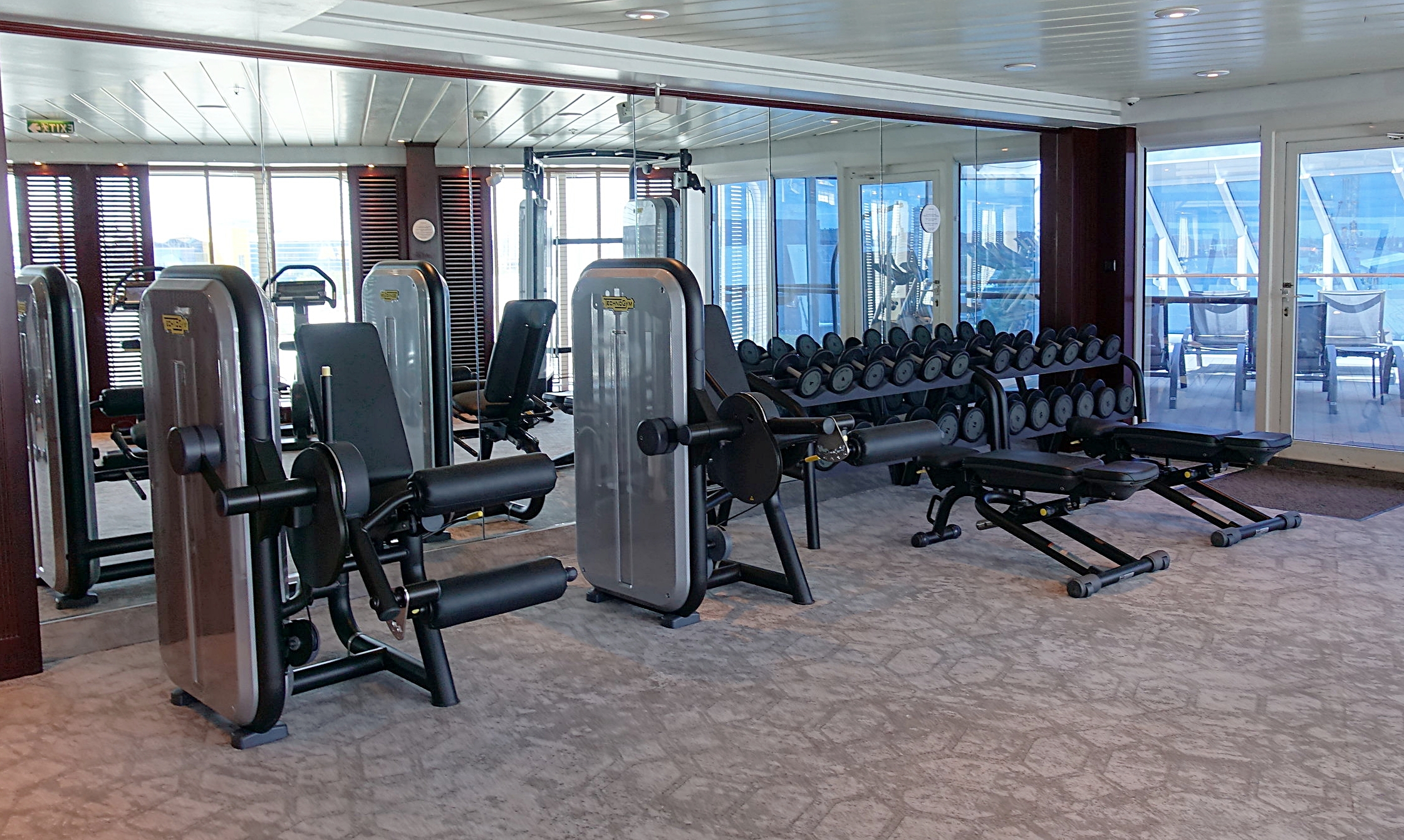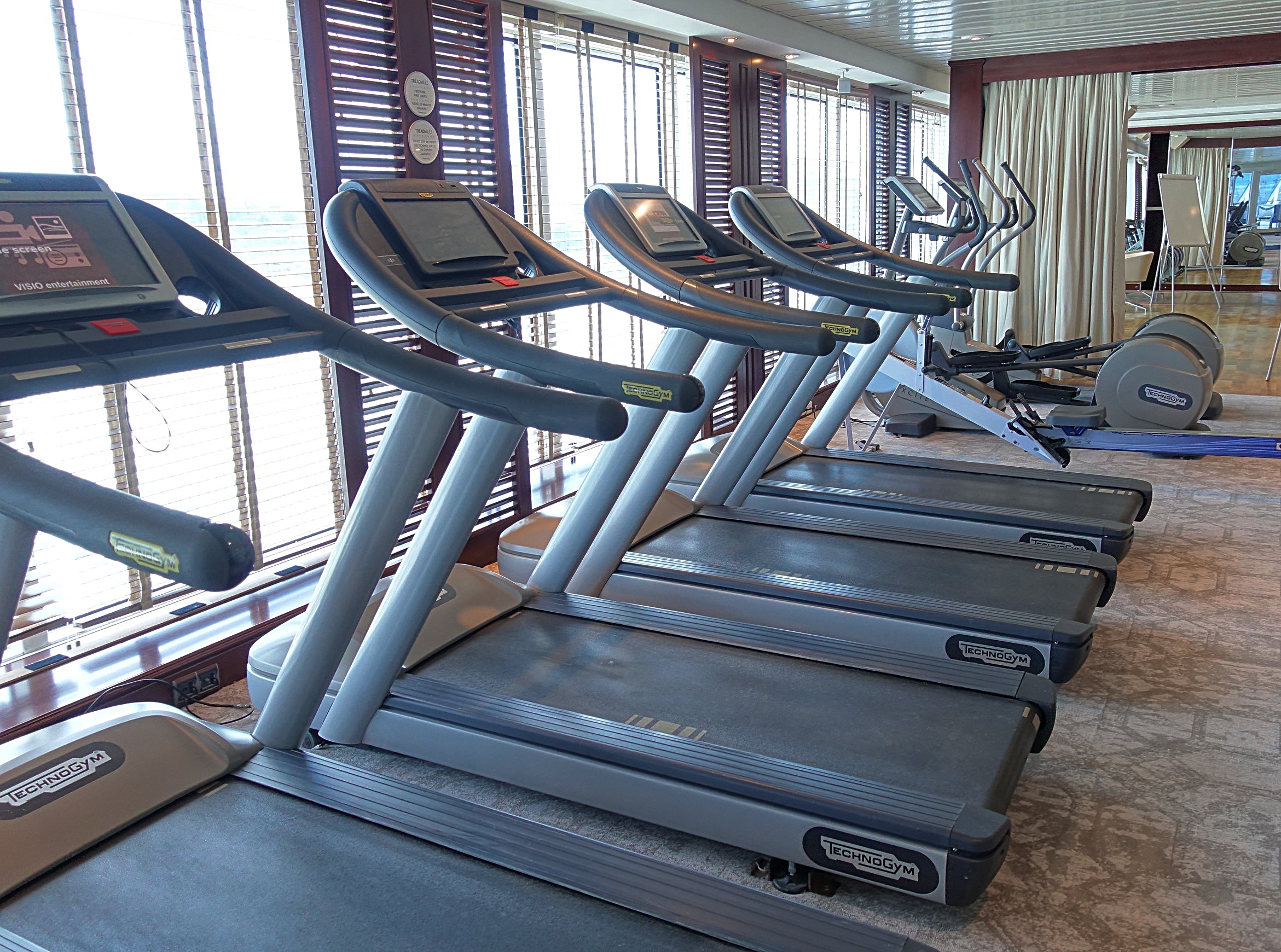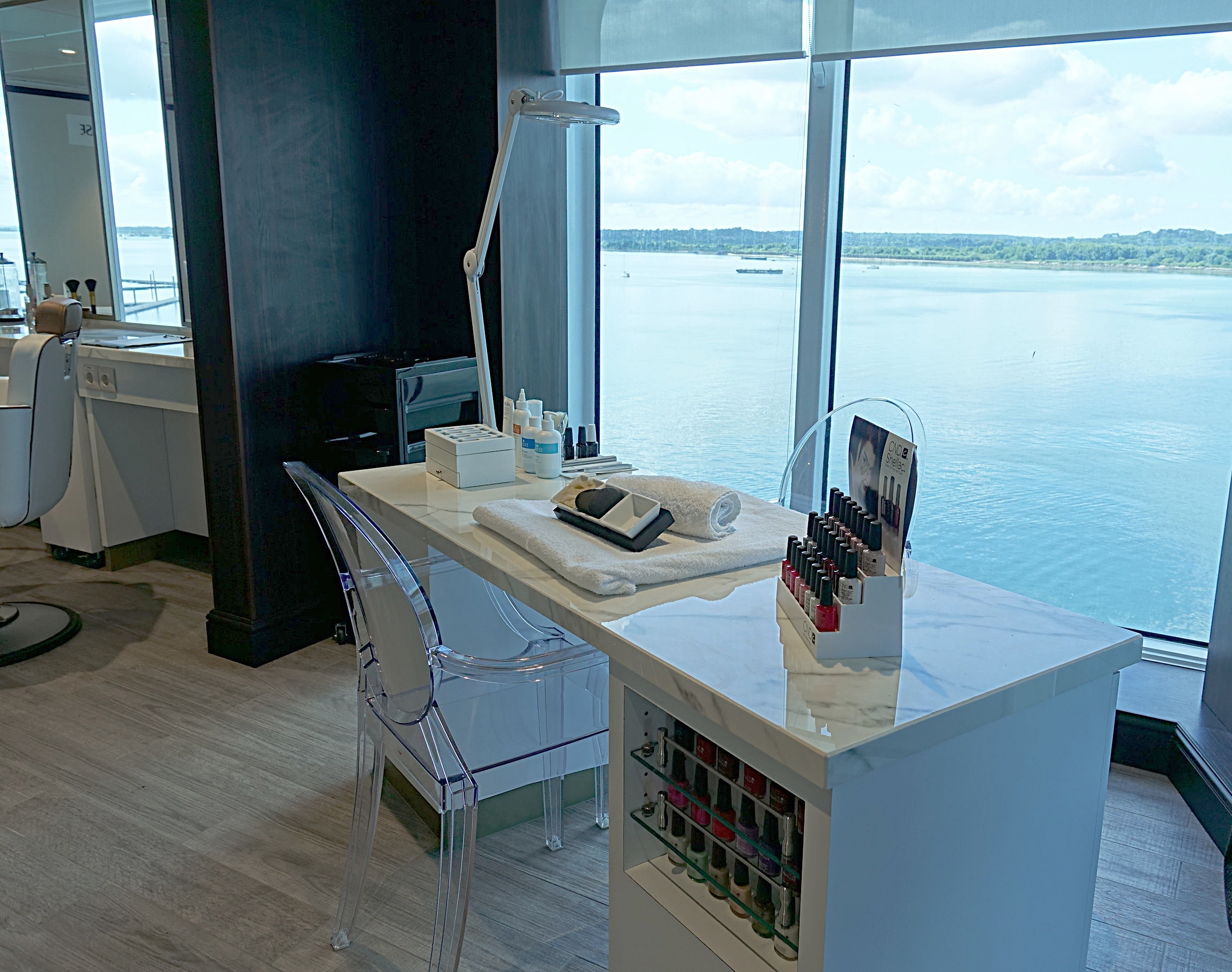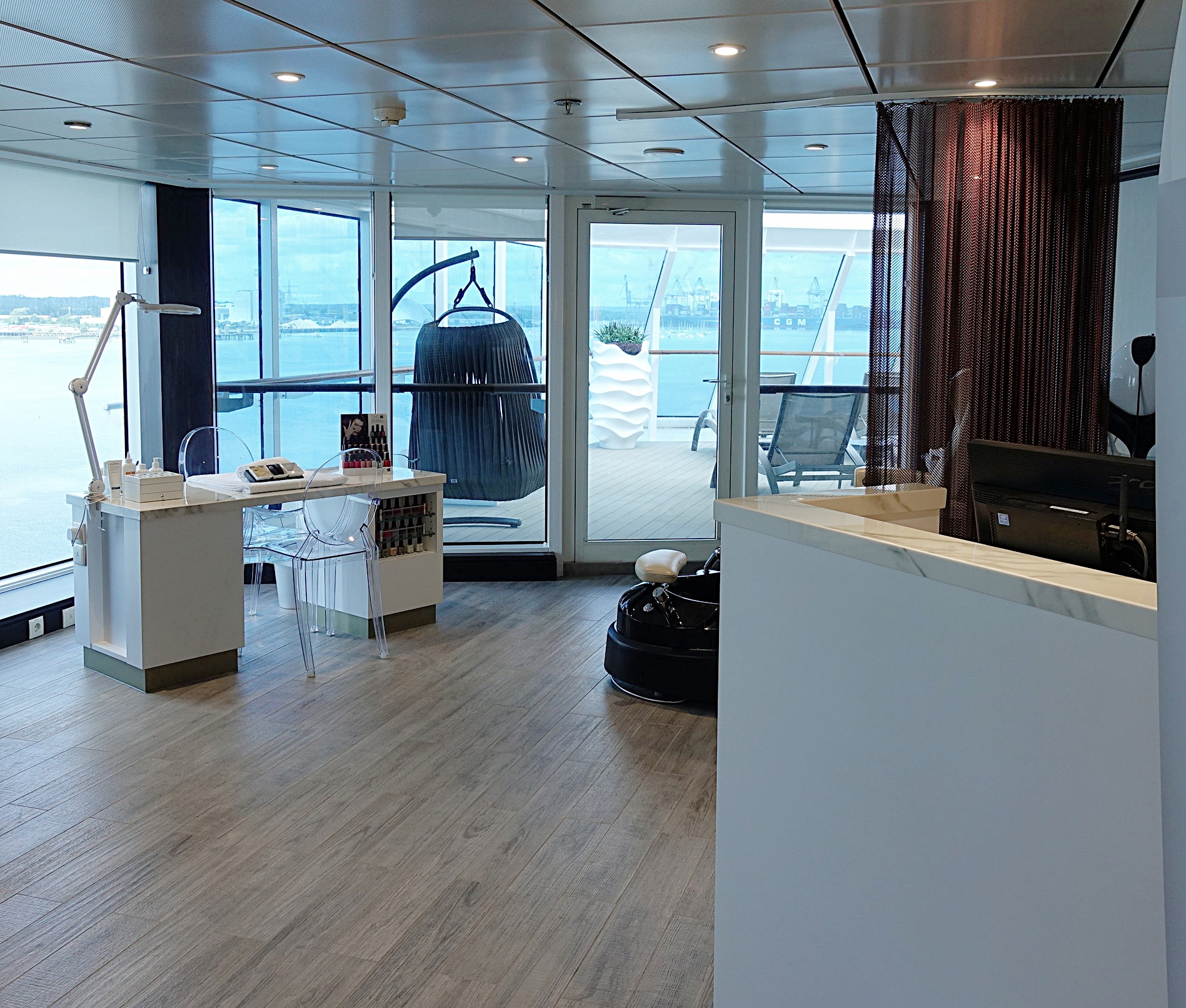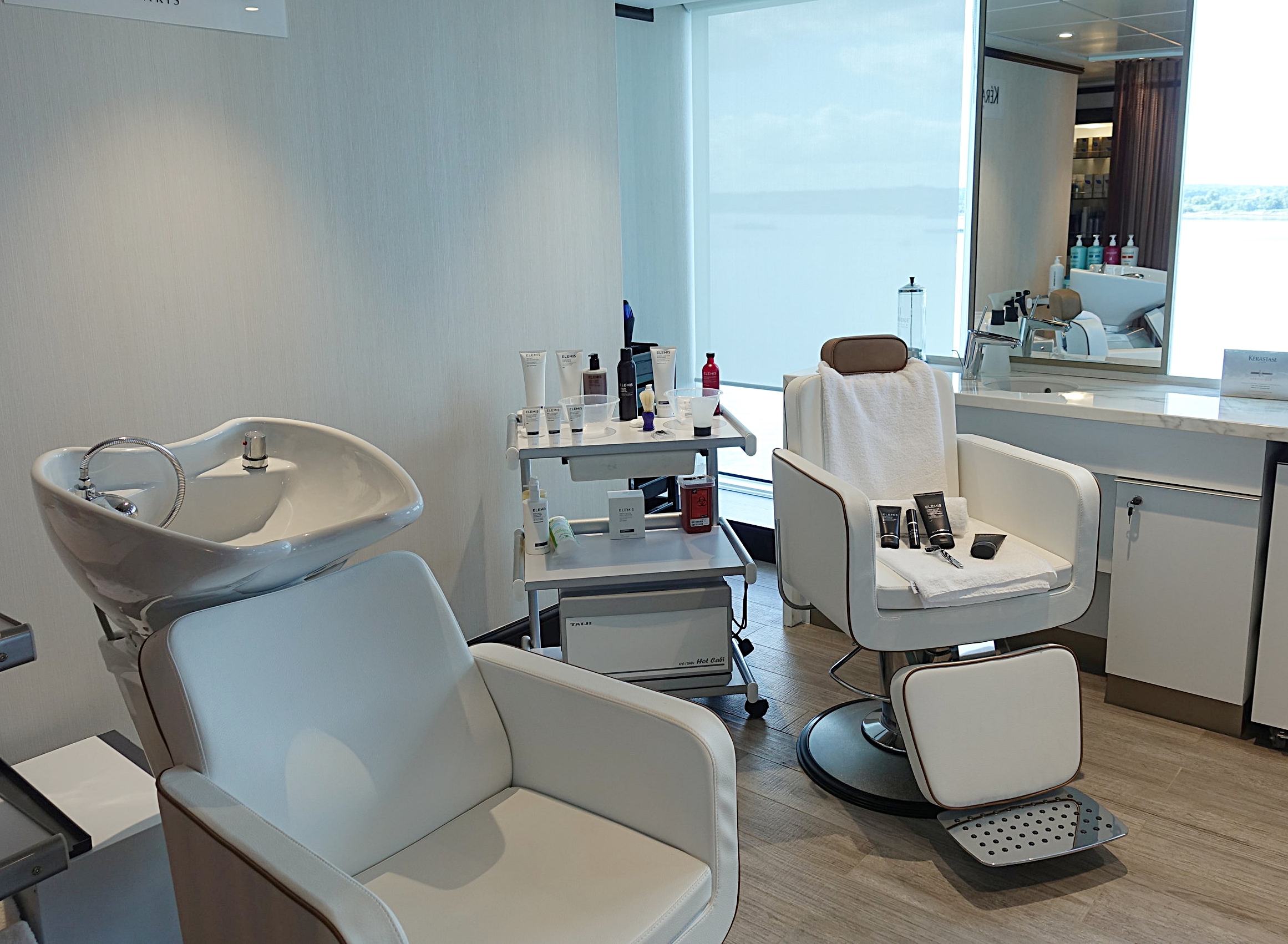 On to the main pool area which is surrounded by a wide variety of seating and for those guests that like a bit more seclusion there is plenty of seating hidden away from the action on the two upper decks surrounding the pool. Just off to one side of the pool is the patio eating area which serves burgers and snacks during the day as well as alfresco dining in the evenings. One of Azamaras special events I can't wait to try is the White Night parties held on the pool deck which is converted into a large outside restaurant with barbecued lobster and grilled meats served from the patio grill and entertainment and dancing from the in situ stage.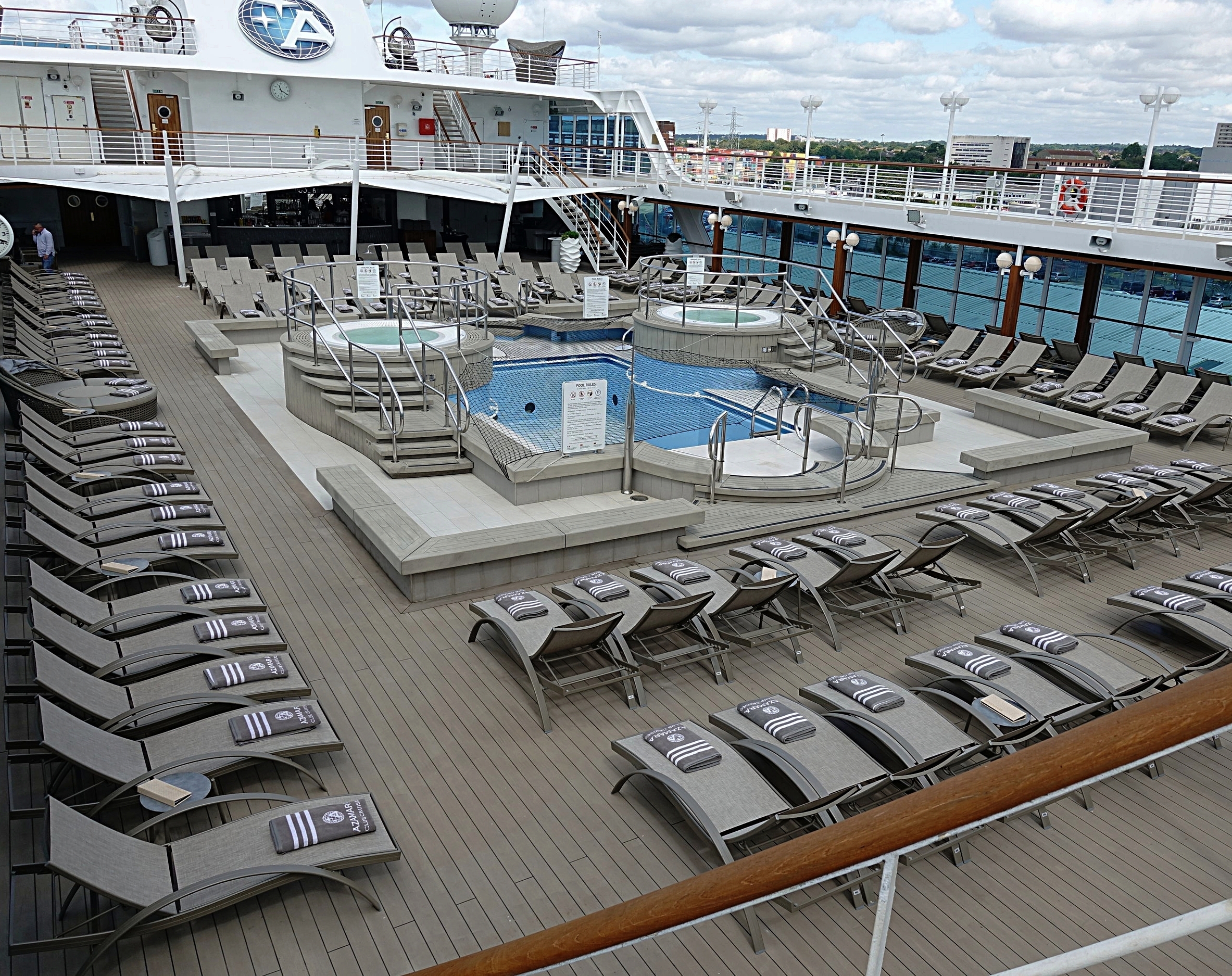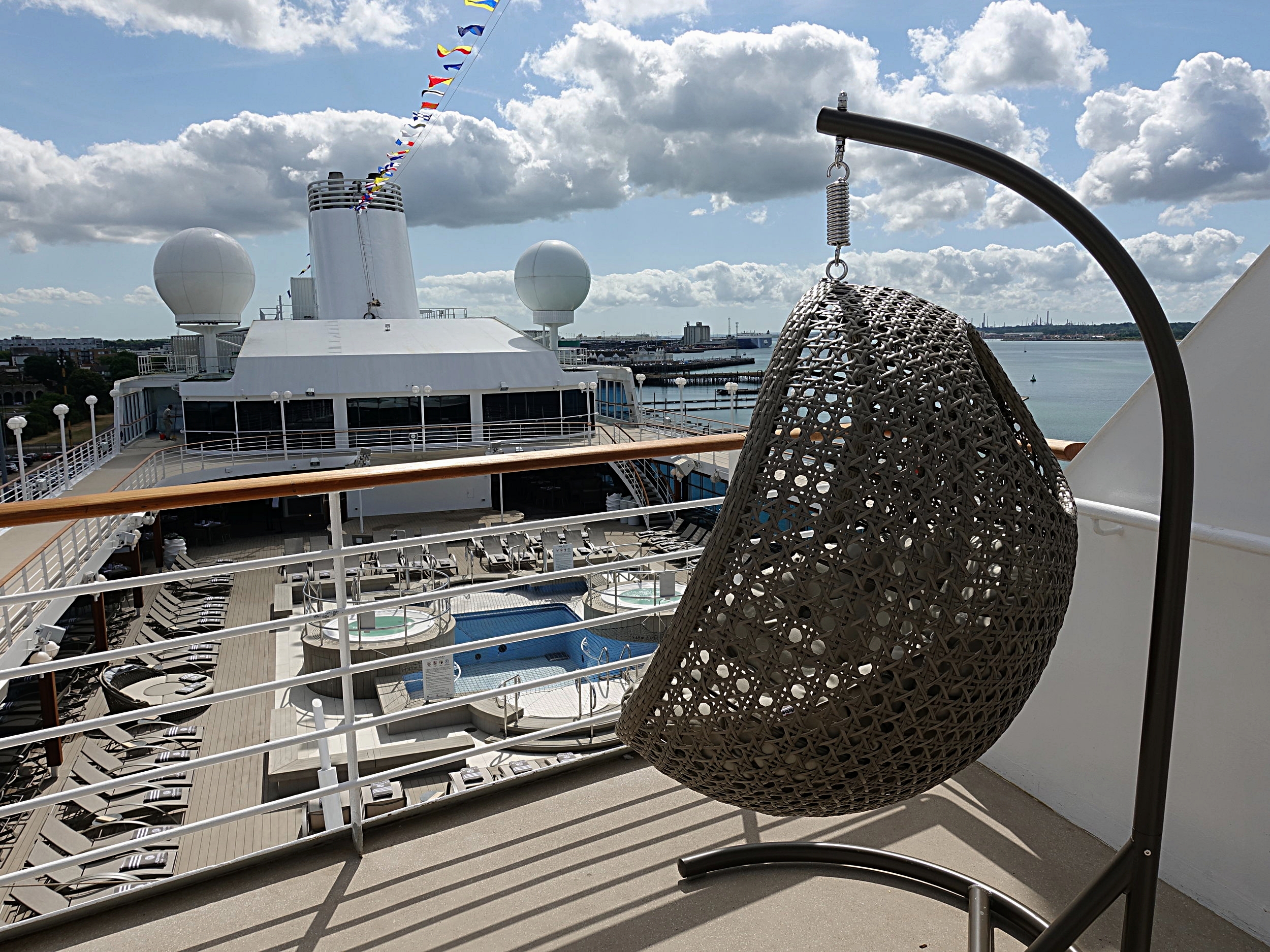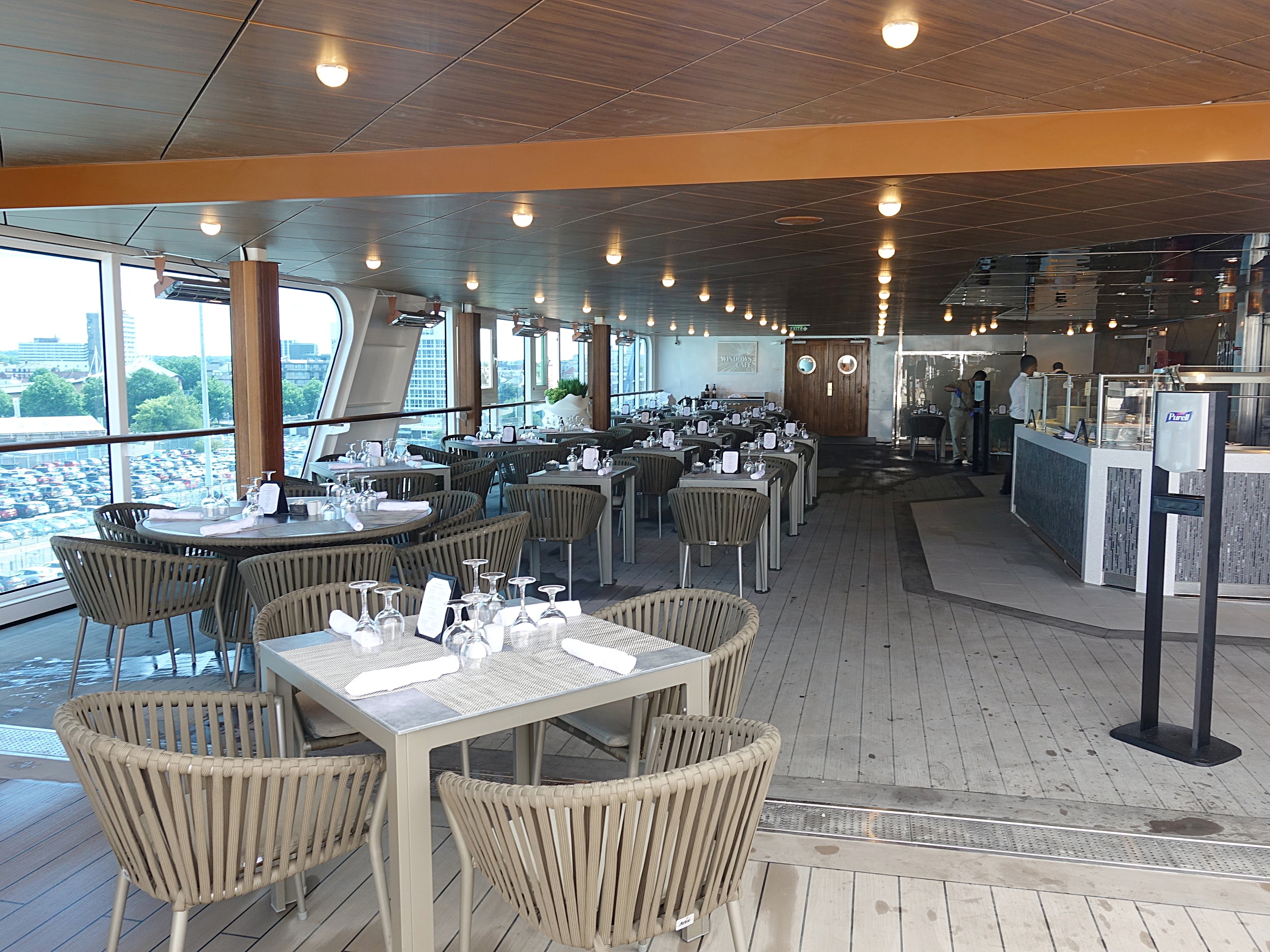 If, like me, you have a thing for al fresco dining the Windows Cafe has a veranda at the back of the ship to enjoy breakfast, lunch and dinner. The Windows Cafe itself is modern in feel and has a range of food on offer, including the very tempting ice cream bar.
Deck 10 is home to the aptly named living room, adorned with luscious, tactile furnishings, a card and board games area, a well stocked bar and an expansive view, perfect for whiling away those sea days and making new friends in the evening. Pre-dinner tapas and wine are served from the bar whilst a pianist entertains you from the centrally located grand piano and after dinner this room becomes the late night venue with live music and dancing.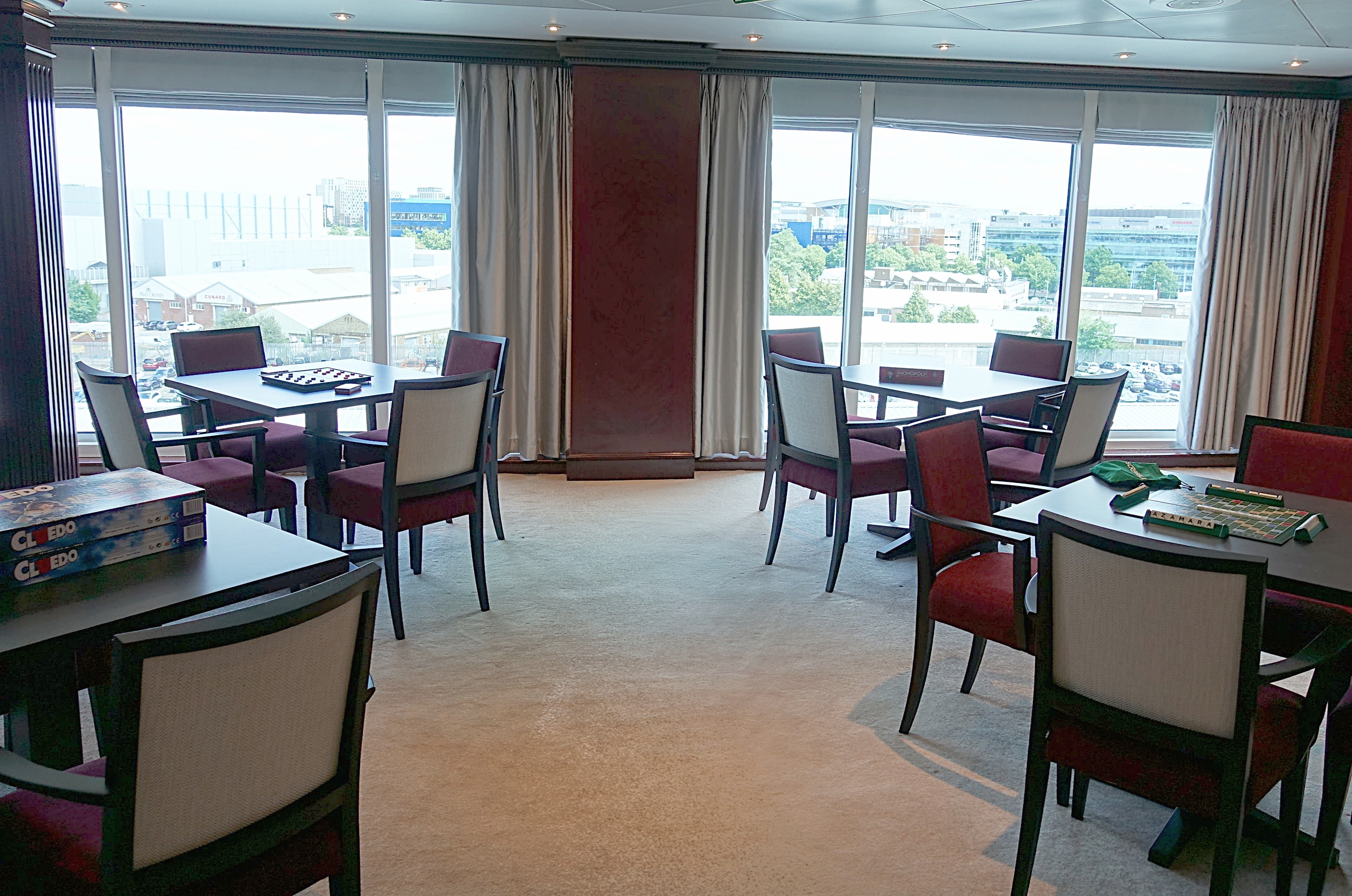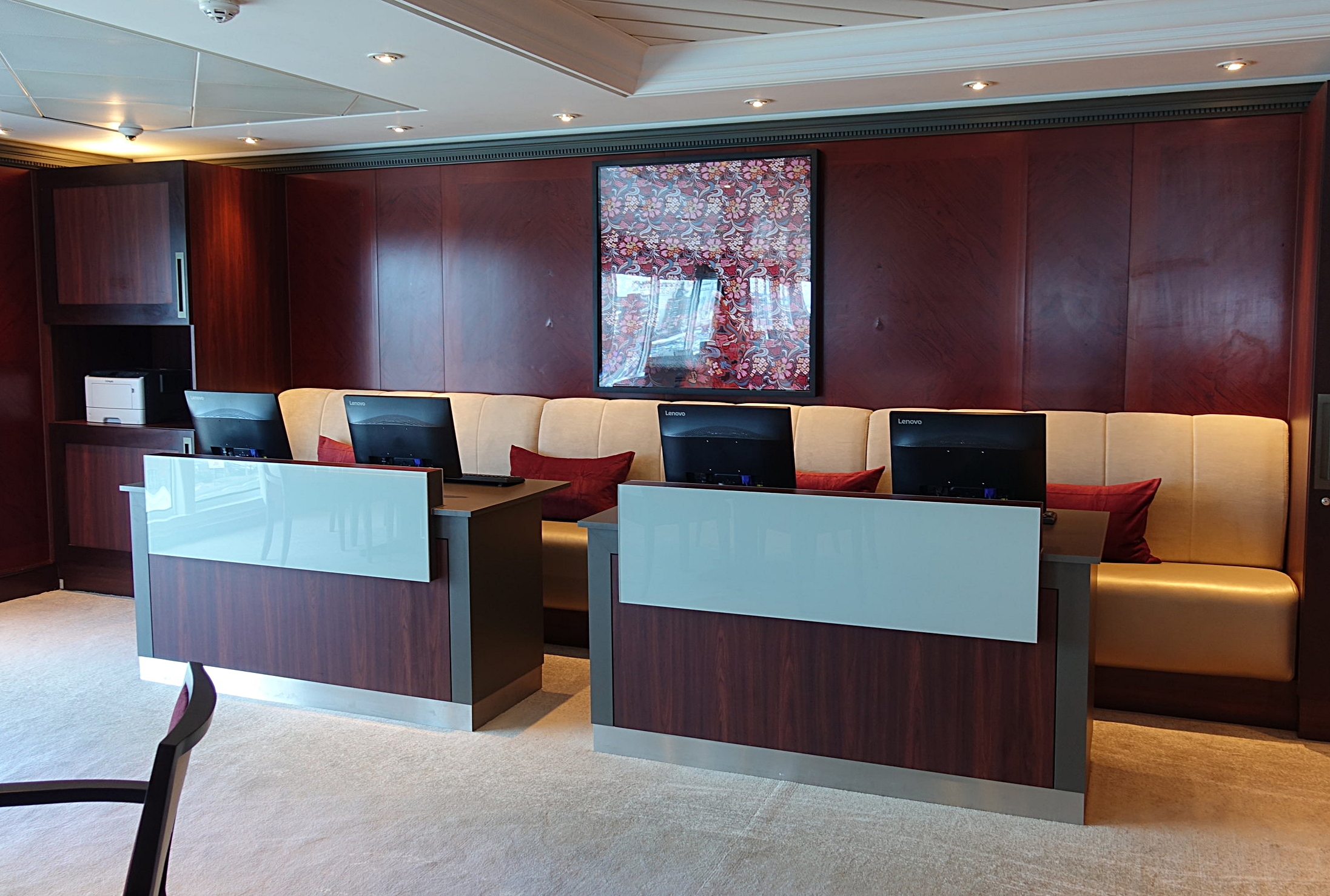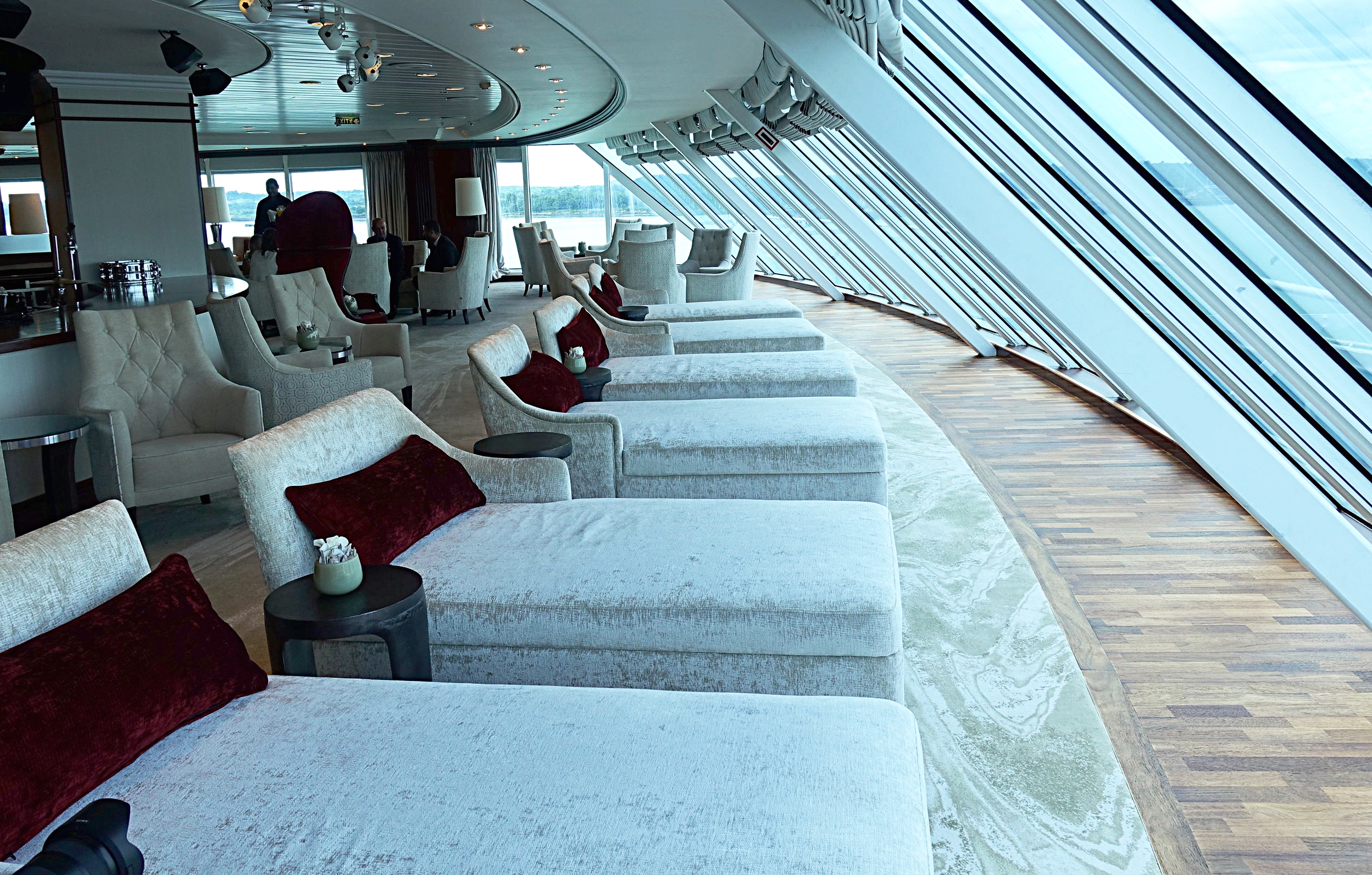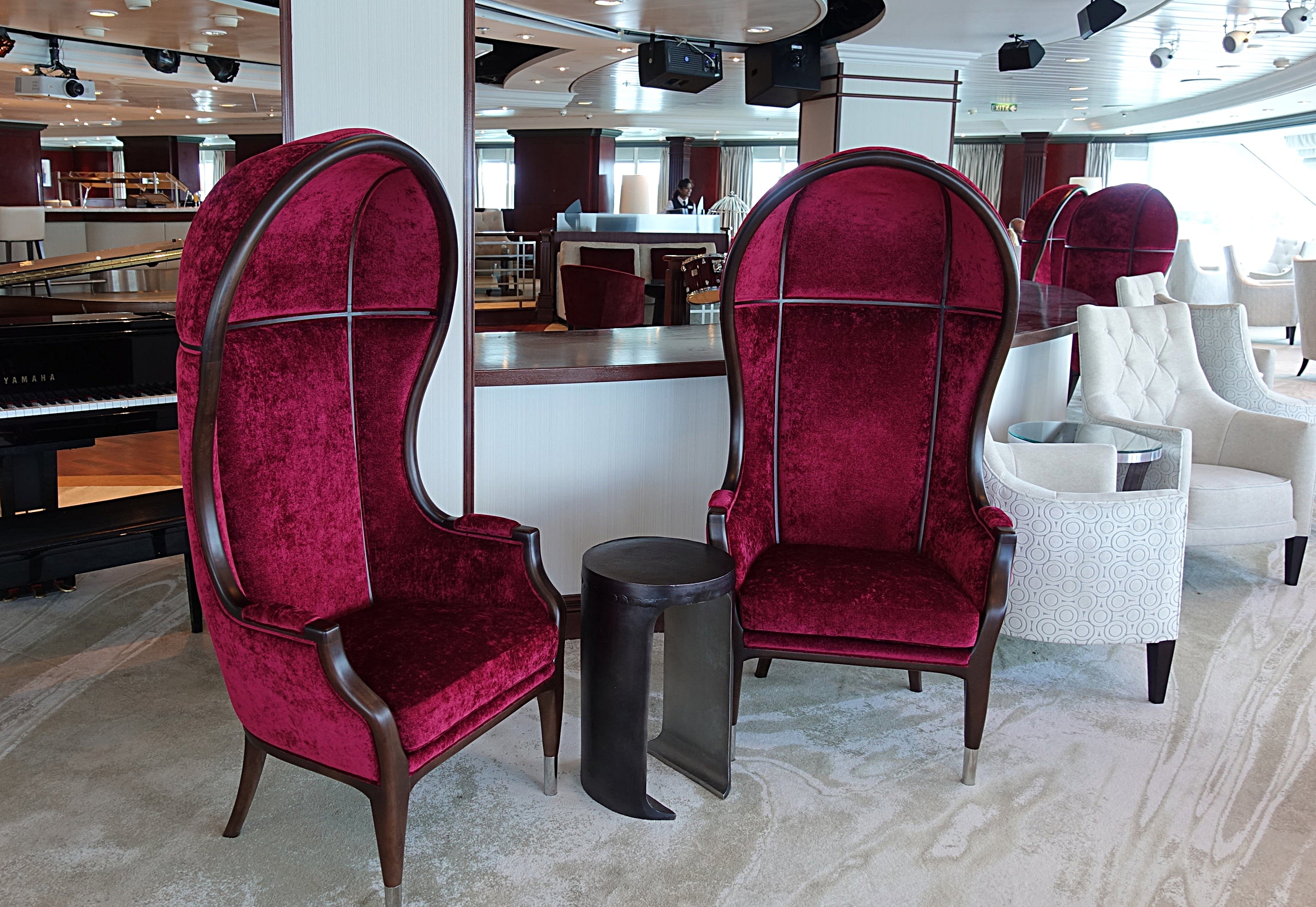 At the aft of this deck are the two specialty restaurants which are so popular you often need to book them as soon as you board if you want to secure a reservation. Suite guests have complimentary seating in the speciality restaurants and there is a small cover charge for other guests. Aqualina, the elegant Mediterranean restaurant sits alongside Prime C, which claims to serve the best steak at sea in this more traditional steakhouse style restaurant. And if there aren't enough bars for you already dotted around the ship each of these restaurants has its own bar too, open for all guests whether you are eating there or not.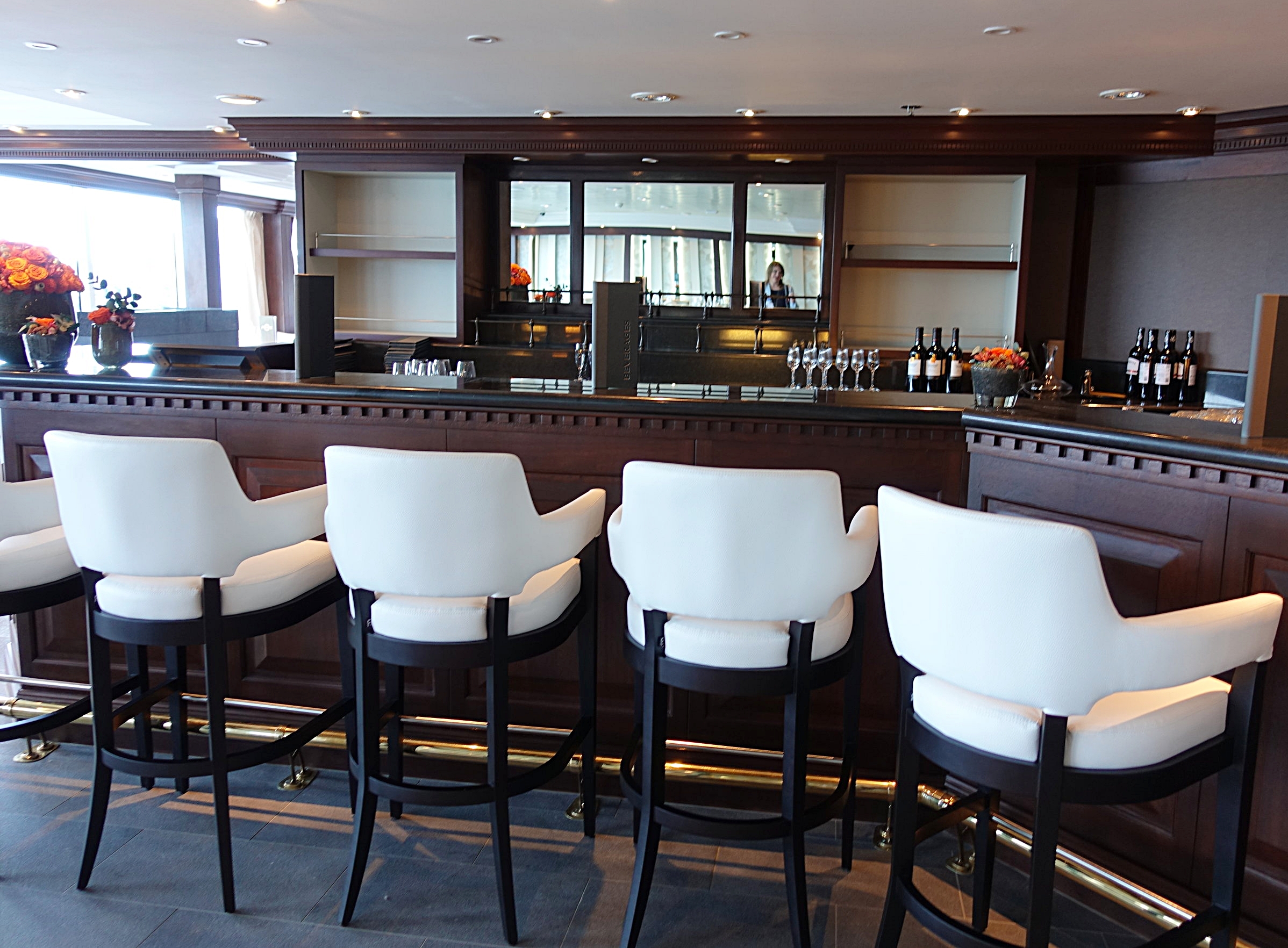 Overall the ship has a very understated elegance about it. I couldn't claim that it is the most externally aesthetically beautiful ship I've ever been on but it does have a style, charm and elegance to it which makes it very appealing. I can't wait to try one of her fascinating itineraries.
To see what we thought of the Azamara Pursuit when we sailed on her visit our 'Short but Sweet' cruise review.